What Can you Do with a Business Degree?
A degree in business is an essential tool for anyone looking to pursue a career in the business world. It provides students with the necessary foundation and skills needed to understand and navigate the complexities of running a successful organization or company.
Business degrees equip students with many important skills that can be used in various professional settings. These include being able to analyze financial statements, create budgets, assess risk levels, develop strategies for long-term success, lead teams towards achieving objectives, read and interpret data as well as motivate employees through effective leadership skills. Furthermore, these programs provide graduates with strong communication and problem-solving abilities which are essential for any successful leader.
Business administration and management is an incredibly versatile field, giving graduates an understanding of organizational principles that can be applied across different industries. With a business degree, graduates can leverage their knowledge and skills to work in areas such as finance, accounting, marketing, operations management, hospitality, human resources and more.
Gain career-relevant business knowledge by choosing a business program at APU. Whether you're looking to enter the industry or advance within your organization, our programs can help you achieve your dream.
Top Business Degree Programs
All Related Programs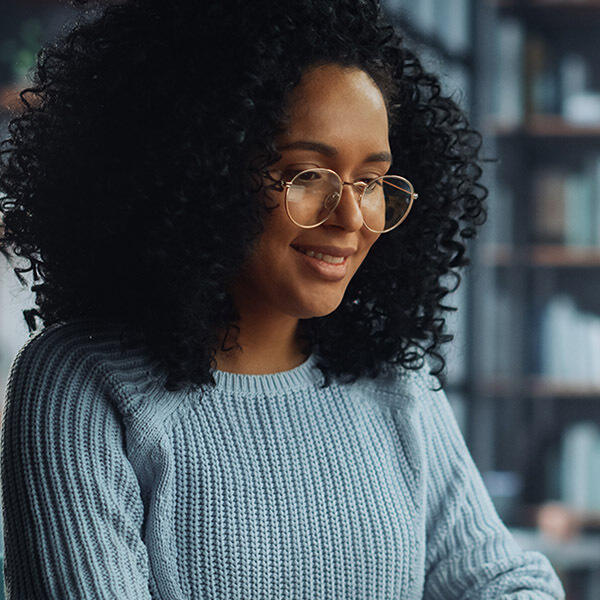 What's the Difference between Business Administration and Business Management?
Business administration and business management are two closely related fields, but there are some distinct differences between them.

While there are differences between these two disciplines, both require individuals to have knowledge of core business competencies such as problem solving, decision making, communication, and critical thinking.

Business administration and management degrees help equip graduates with the skills to become successful leaders in their chosen field. Students can expect to gain a high-level understanding of financial planning, human resources, operations management, organizational behavior, and marketing strategy. Learn more about each degree path below.
Why Should I Choose Business Administration?
Students who pursue a business administration program often aspire to provide an overall direction to their organization. Business administrators focus on setting goals for a larger organization and directing employees towards achieving those goals. They create strategies for long-term success that involve creating new products or services as well as improving existing ones to stay competitive in their industry.
What Skills Will I Gain from a Business Administration Degree?
Business administration degrees offer graduates the opportunity to acquire useful skills for various professional settings. These skills include the ability to:
Develop effective strategies and solve complex problems
Understand and analyze financial statements
Assess risk levels
Plan operations
Create budgets
Lead teams
Interpret data used to inform decisions in business operations
Strong communication skills are also highly important and can be fine-tuned throughout a business administration degree program. Communication skills contribute to effective leadership, helping those in business management effectively lead teams and motivate others.
Our BBA program is 120 credits. The BBA is designed to be completed in 4 years for full-time students. American Public University also offers up to 90 transfer credits*, which may help students complete their BBA in less time.
Our MBA program is 30 credits. The MBA is designed to be completed in 2 years for full-time students. APU also offers up to 15 transfer credits*, which may help students complete their MBA in even less time.
Accounting
Analytics
Information Technology Management
Marketing
Sports Management
Cybersecurity
Healthcare Administration
Government Contracting and Acquisition
Business Project Management
DoD Project Management
Event Planning and Management
Leading the Digital Workplace
Operational Crisis Management
Operational Technology Management
The faculty at American Public University's MBA program brings a wide breadth of knowledge and professional experience. Faculty have worked in everything from Fortune 500 companies to government agencies to corporate intelligence and beyond. Our MBA degree aims to teach students how to:
Compare different managerial approaches to understand their effect on the individual, group, and organization
Analyze legal, regulatory, and compliance issues impacting managers
Evaluate advanced analytic methods and techniques to address current and future business needs
Learn how to make business decisions using analytical financial tools
Examine business strategies and approaches to win and retain customer segments and increase growth
Compare strategies used to plan for current and future customer needs
Why Should I Choose Business Management?
Business management students are often more interested in contributing to the management of an organization's day-to-day operations. Business managers may oversee daily operations with a focus on efficiency and cost effectiveness by effectively allocating resources where they are needed most.
Furthermore, business professionals who pursue business management must be able to motivate employees through effective leadership skills, so that everyone works together to achieve organizational objectives. They also work closely with staff members to ensure tasks are completed according to plan and that deadlines are met on time.
What Skills Will I Gain from a Business Management Degree?
Business management requires a variety of skills and abilities to effectively lead an organization. For example, it's important for business managers to think strategically, as it allows them to see both the big picture as well as the small details needed for everyday business operations.
Business management requires individuals to have a range of different skills to be successful. Through a business management program, students will learn to:
Think analytically and critically
Make data-driven decisions
Communicate effectively with colleagues and customers
Lead teams towards achieving organizational objectives
Allocate resources where needed most efficiently
Motivate employees through effective leadership skills
Additionally, business managers must understand their industry's competitive environment as well as industry trends that could affect the organization's success. They should also have strong problem-solving abilities so they can quickly identify issues in operations or processes and devise creative solutions. Finally, business managers must possess good financial acumen to create budgets and assess risk levels for their organization.
The online Bachelor of Arts in Management program is 120 credits. The business management program is designed to be completed in 4 years for full-time students. APU also offers up to 90 transfer credits*, which may help students earn their BA in even less time.
The online Master f Arts in Management program is 36 credits. The program is designed to be completed in 2 years for full-time students. APU also offers up to 15 transfer credits*, which may help students earn their MA in even less time.
Human Resource Management
Public Administration
Organizational Leadership
Entrepreneurship
Strategic Consulting
Organizational Crisis Management
Business Project Management
IT Project Management
Most courses in this program use Open Educational Resources (OER). These teaching, learning, and research materials are made available to you at no cost, meaning there are minimal book costs associated with earning this degree.

The MA in Management aims to teach students how to:
Conduct research on a business management problem, collect and analyze data, and communicate findings using qualitative and quantitative methods
Develop a strategic business plan
Evaluate management issues considering ethical, technological, structural, cultural, human, and environmental factors
Apply leadership and management concepts and practices to address the challenges of a global organization
Prepare an ePortfolio to demonstrate your learning
Business Career Resources
Frequently Asked Questions about Business and Management
How Can a Business Degree Help Me?
A business degree can help students develop the skills and knowledge often required to understand the complexities of running and managing a business. A business administration or business management degree also provides students with a strong understanding of organizational principles that can be applied in the workplace.
Why Choose an Online* College for my Business Administration and Management degree?
We offer flexibility and convenience to our students, which is especially beneficial for working professionals. Our courses are taught by experienced faculty who are dedicated to educating the next generation of leaders. American Public University System is accredited by the Higher Learning Commission (HLC), an institutional accrediting agency recognized by the U.S. Department of Education.

Online college programs in business administration and business management provide students with the flexibility needed to pursue their educational goals while still managing significant commitments outside of school. Attending an online university allows students to attend class anytime, anywhere, and on their own schedule.

American Public University delivers online courses that are based on an asynchronous schedule, so that students can log on to complete scheduled assignments any time, day or night. There is no need to wake up early to attend a class; students are able to learn on their own time, as their schedule allows. Attending an online university makes it much easier for students who work full time or have other obligations that may prevent them from attending a traditional brick-and-mortar university.
* Some APU programs require in-person activity, including doctoral residencies, internships, practicums, proctored comprehensive exams, or class projects with in-person assignments. View your program of interest for specific requirements.
Why Is Accreditation So Important?
An essential part of ensuring the quality and rigor of academic programs and degrees offered by universities is accreditation through a reputable organization such as the Accreditation Council for Business Schools and Programs (ACBSP®). (ACBSP® is a registered trademark of the Accreditation Council for Business Schools and Programs.)
The ACBSP is an independent, specialized accrediting agency whose mission is to promote continuous improvement and recognize teaching excellence in business education worldwide. It has been dedicated to the quality assurance of business education since 1988 and is recognized by the Council for Higher Education Accreditation.
The ACBSP seeks to ensure quality business education by focusing on the development of learning outcomes, which are the knowledge and skills that students develop in their programs. They also have a set of standards that define the quality of teaching, assessment, curriculum, and student services within a program. Additionally, the ACBSP provides resources to faculty and institutions.
What are Potential Career Paths in Business?
Whether you pursue a business management degree or a business administration degree, both degrees can help prepare you for professional responsibilities in many different fields and industries. A business degree offers knowledge and skills often required in a variety of business fields. The U.S. Bureau of Labor Statistics notes that business and financial occupations often include professions such as:
Finance: budget analysts, financial analysts, financial examiners, personal financial advisors
Accounting: accountants and auditors, loan officers, tax examiners, revenue agents
Marketing: market research analysts
Operations management: logisticians, project management specialists
Human resource management: compensation and benefits specialists, job analysis specialists, human resources specialists, labor relations specialists, training and development specialists
Entrepreneurship: management analysts, budget analysts, cost estimators
Hospitality management: meeting, convention and event planners
Retail management: purchasing managers, buyers, purchasing agents
Bureau of Labor Statistics, U.S. Department of Labor, Occupational Outlook Handbook, [Business and Financial Occupations, accessed January 2023] https://www.bls.gov/ooh/business-and-financial/home.htm
BLS salary data represents national, averaged earnings for the occupations listed and includes workers at all levels of education and experience. This data does not represent starting salaries. Employment conditions in your area may vary.
What Steps Can I Take to Prepare for a Business Career?
Earning your degree in business administration or business management is just one possible step. Whether you're aiming to pursue a business administration or business management path, here is some advice to help prepare you for what comes after completing your business programs:
Optimize your resume: Add recent experience and remove older, non-relevant experience. Many organizations screen resumes using applicant tracking systems, so make sure your resume is tailored to beat artificial intelligence (AI) screening tools.
Clean up your social media profiles: Most employers review your social media pages. Review your privacy settings and update your picture to make a good first impression. Consider removing outdated posts.
Strengthen your LinkedIn profile: Your LinkedIn profile is a digital representation of your experience, qualifications, and accomplishments. It can be a useful addition to compliment your resume. Make sure everything is up to date and that you have a recent and professional photo.
Browse the internet for jobs: Even before you're ready to apply for jobs, it's a good idea to search for potential careers. This search can help you to find keywords to include in your resume and to pinpoint which organizations are desirable to you.
Next Steps
Courses Start Monthly
Next Courses Start Dec 4
Register by Dec 1