Consider a Career in Intelligence
Want to pursue a career in the intelligence analysis, cyber security, global security, or related fields?
In addition to attaining a degree in intelligence studies, having real-world experience is integral to successfully landing an intelligence position. Whether it's through the military, civilian employment or an internship, having direct experience will help you stand out from the crowd. This page will help you explore options and learn how to prepare for a career in this field.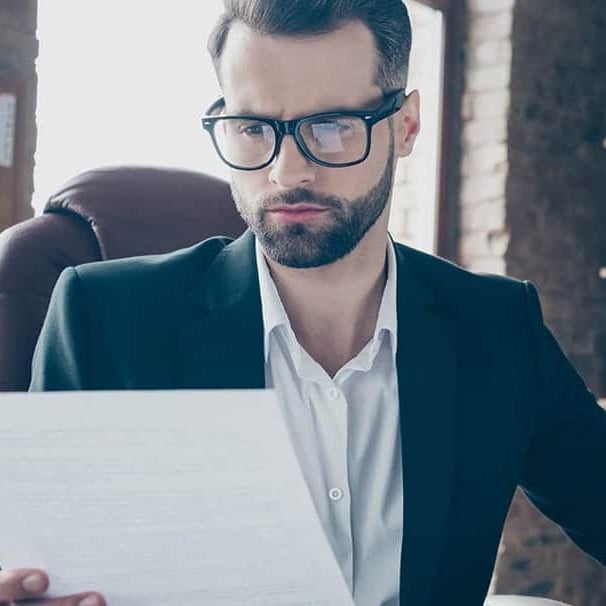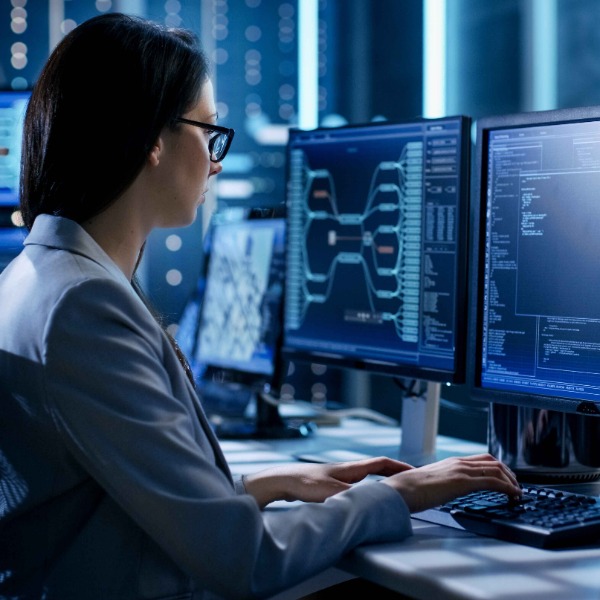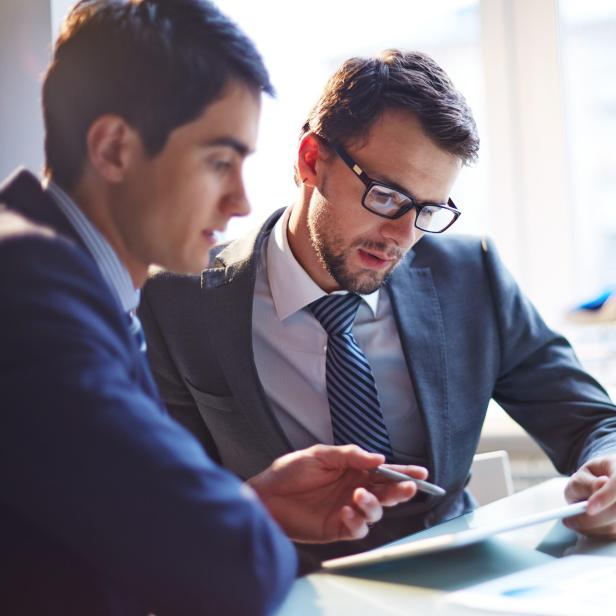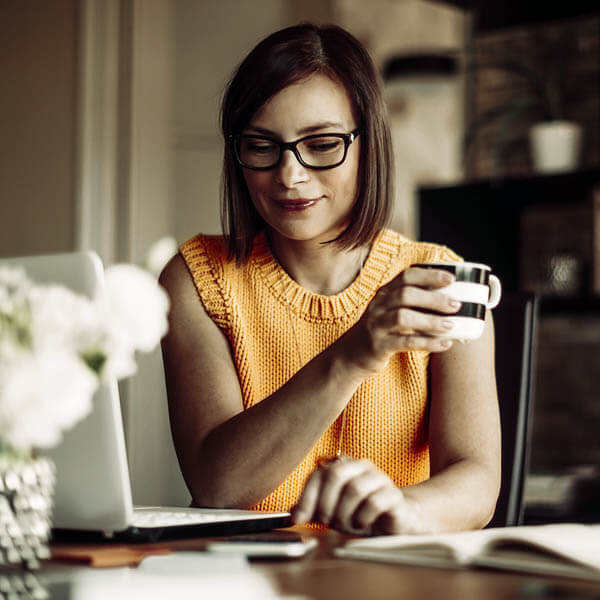 Careers in Intelligence
There may be more to an Intelligence Career than you've considered. From the public to private sector, there are many options for your future career.
Security Clearances
Every career in intelligence requires a security clearance. Which level of clearance will you need?
Build Intelligence Connections and Gain Experience
Who you know can open doors. Consider ways to build connections in the Intelligence Community.
Intelligence Certifications
Gaining certifications will make you a more desirable employee. Review your options and take steps toward earning your first certification.
Intelligence: A Challenging but Rewarding Path
Pursuing a career in intelligence gathering and national security can be a challenging, but rewarding, path. There are a few key steps you can take to prepare yourself for this type of work.
It is important to gain a strong understanding of the field. This can be achieved through education and training programs, such as earning a degree in intelligence studies or a degree in homeland security.
Our programs cover topics such as intelligence analysis, national security policy, terrorism, counter terrorism, and lot more.
Additionally, internships or job shadowing opportunities with intelligence agencies or other organizations focused on national security can provide valuable hands-on experience.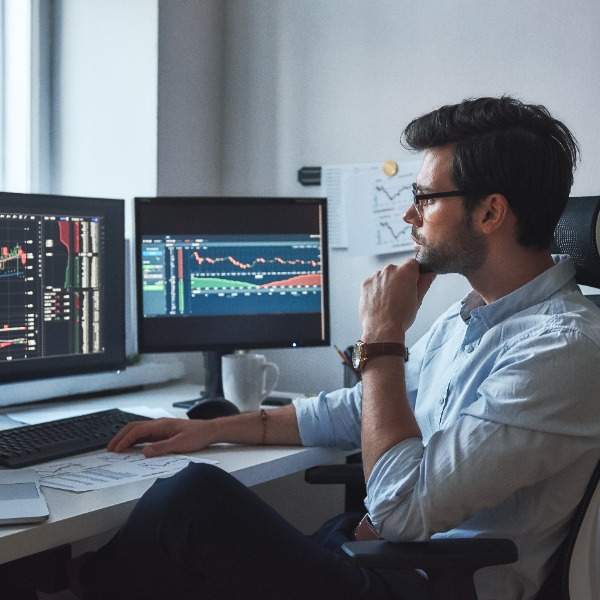 Complex Problem Solving in Intelligence Studies
It is essential to build a diverse set of skills that will be useful in intelligence gathering and national security work. This may include strong analytical skills, the ability to think critically and solve complex problems.
Intelligence analysts must also be able to sift through large amounts of data and identify patterns and trends that are relevant to national security and homeland security.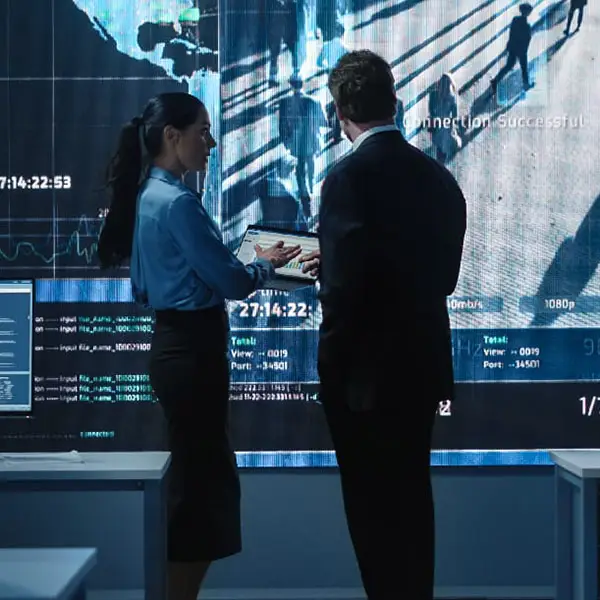 Communication of Intelligence Analysis
People in the intelligence field must also present their intelligence analysis clearly and concisely to decision-makers. Therefore, excellent communication skills are vital.
Intelligence analysts may need to present their findings to a variety of audiences, including policy makers, government agencies, and law enforcement officials, so being able to clearly convey information is essential.
A strong foundation in the principles and practices of intelligence is invaluable and can be gained through a security and intelligence studies program - such as the many degrees and certificates we offer through our School of Security and Global Studies.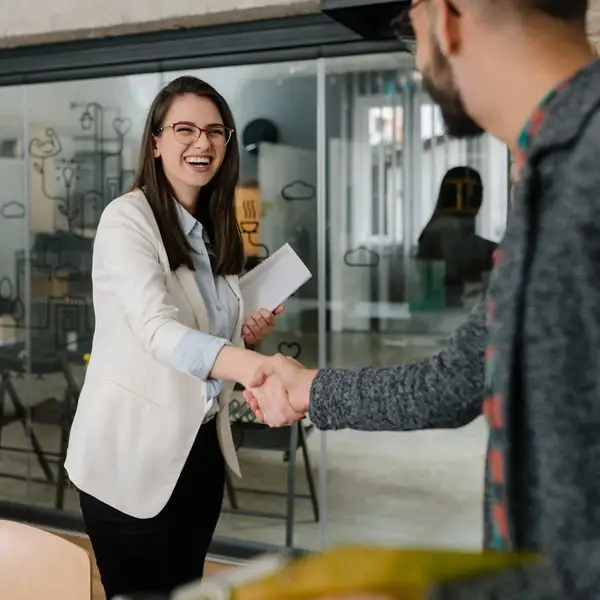 Networking Within the Intelligence Community
Networking and building relationships with professionals in the field can be crucial for breaking into the intelligence-gathering and national security sectors.
Building a strong network can provide valuable job leads, as well as opportunities for mentorship and professional development.
Gain Experience in the Field of Intelligence
It's important to develop critical thinking and analytical skills. Gaining practical knowledge and staying up-to-date on current events and developments in the intelligence field can be crucial for building a successful career.
Attaining salient knowledge can be achieved through reading relevant news articles and publications, attending conferences, internship opportunities, workshops, and joining professional organizations.
All these activities can help to build a well-rounded knowledge base and keep you informed about the latest trends and challenges in the field.
Security Clearance Information and Training for Intelligence Careers
Which level of security clearance will you need?
Working in the field of intelligence often requires a high-level security clearance. There are several levels of security clearance, each with its own requirements and access to information.
The highest level of security clearance is known as Top Secret. This level of clearance is reserved for individuals who will be handling information that could have a significant impact on national security if it were to be disclosed.
To obtain Top Secret clearance, individuals must undergo a thorough background check and interview process, and they must be able to demonstrate a need to know the classified information they will be accessing.
The next level of clearance is known as Secret. The process for obtaining Secret clearance is similar to that for Top Secret clearance, but it's slightly less rigorous.
The lowest level of security clearance is known as Confidential. This level of clearance is typically required for individuals who will be working with information that could be potentially damaging to national security if disclosed, but not to the same extent as Secret or Top Secret information.
In addition to obtaining a security clearance, intelligence analysts, and other professionals in the field of intelligence, may be required to undergo training on topics such as intelligence analysis, intelligence ethics, and intelligence collection.
They may also be required to complete periodic reinvestigations to ensure that they continue to meet the requirements for their clearance level.
These requirements may vary depending on the specific agency or organization for which an individual works.
Intelligence Career Options and Intelligence Specialties
There may be more to an intelligence career than you've considered. From the public to private sector, there are a variety of career options in intelligence.

Intelligence Analyst: Collecting, Analyzing, and Disseminating Intelligence information
One common career path is to become an intelligence analyst. Intelligence analysts collect, analyze, and send intelligence information for various purposes, including national security, law enforcement, and military operations. An intelligence analyst might work for government agencies, such as the Central Intelligence Agency (CIA), the Federal Bureau of Investigation (FBI), or for private companies that provide intelligence-related services to government agencies or other clients.

Border Security and Intelligence Studies
Another option for an intelligence career is to work in border security. This may involve securing a country's borders to prevent the illegal entry of people or contraband, or it may involve managing the flow of people and goods across international borders in a way that promotes economic growth and security. Border security professionals may work for government agencies, such as Customs and Border Protection, or for private companies that provide security-related services to government agencies or other clients.

Intelligence Within the Private Sector
Another career option is to work in the private sector, either for a company that provides intelligence-related services to government agencies or other clients, or for a company that has its own security and intelligence needs. For example, many large corporations have teams of security and intelligence professionals who are responsible for protecting the company's assets and employees, as well as identifying and mitigating security risks. In addition, there is a growing demand for professionals with expertise in cyber threats and other emerging security issues. These careers offer the opportunity to work on important security challenges such as counter terrorism, international relations, and international terrorism.
Previous
Next
Top Intelligence Industry Degrees
All Related Programs
Intelligence Career Resources
Frequently Asked Questions about Intelligence
What is the United States Intelligence Community?
The United States Intelligence Community is a group of 17 federal agencies and organizations that work together to gather, analyze, and share intelligence about threats to the United States.
The Intelligence Community helps to inform policymakers, military officials, and law enforcement agencies about potential threats to national security, including terrorism, cyber attacks, and proliferation of weapons of mass destruction.
What does the Intelligence Community do?
The Intelligence community focuses on an ever-expanding range of issues, like terrorist financing, drug trafficking – along with climate change and environmental issues to foreign technology threats and nuclear proliferation.
Members within the industry collaborate regularly to produce key intelligence products to inform the president, using both classified and open-source information.
See what it's like to live a day in the life of an intelligence professional
Who is in charge of the United States Intelligence Community?
The Director of National Intelligence (DNI) is the head of the United States Intelligence Community. The DNI is appointed by the President and confirmed by the Senate. The current DNI is Avril Haines.
What are some examples of agencies that are part of the United States Intelligence Community?
Some examples of agencies that are part of the United States Intelligence Community include the Central Intelligence Agency (CIA), the National Security Agency (NSA), and the Federal Bureau of Investigation (FBI).
Other agencies in the Intelligence Community include the National Geospatial-Intelligence Agency (NGA), the Defense Intelligence Agency (DIA), and the National Reconnaissance Office (NRO).
What is the role of the United States Intelligence Community in Foreign Policy?
The United States Intelligence Community plays a critical role in informing foreign policy decisions.
The Intelligence Community gathers and analyzes intelligence about other countries, their governments, and their intentions, which helps policymakers to make informed decisions about how to engage with those countries.
The Intelligence Community also provides intelligence support to military operations and diplomatic efforts abroad.
How does the United States Intelligence Community protect privacy and civil liberties?
The United States Intelligence Community is subject to oversight by Congress, the courts, and various executive branch entities to ensure that its activities are lawful and consistent with the protection of privacy and civil liberties.
The Intelligence Community must also follow guidelines and procedures in Executive Orders, laws, and policies.
What skills are needed to work in Intelligence?
The main functional and knowledge-based skills students can learn during their studies and further develop as intelligence practitioners include research skills, critical thinking skills, analytical skills, communication skills, technology skills, teamwork, and time management skills.
What can you do with an intelligence and national security degree?
Here are just some of the jobs within the field: Intelligence Analyst; linguist; counterintelligence agent; cybersecurity specialist; military officer; diplomat; border patrol agent; secret service agent; federal law enforcement intelligence officer; and cybercrime investigator.
What is a security clearance?
A security clearance is a determination by the United States Government that a person or company is eligible for access to classified information. The term "eligibility for access" means the same thing as security clearance and is used in Government record systems and by Government personnel security specialists. There are two types of clearances: Personnel Security Clearances (PCLs) and Facility Security Clearances(FCLs).
What are the security clearance levels?
Security clearances can be issued by many United States Government agencies, including the Department of Defense (DoD), the Department of Homeland Security, the Department of Energy (DoE), the Department of Justice, and the Central Intelligence Agency. DoD, which issues more than 80% of all clearances, and most other agencies have three levels of security clearances:
Confidential
Secret
Top Secret
DoE primarily issues "L," and "Q" Access Authorizations, which are roughly equivalent to Secret and Top Secret clearances, respectively.
Can I obtain a security clearance on my own?
No. You must be sponsored by a cleared contractor or government agency. To be sponsored you must be employed (or hired as a consultant) in a position that requires a clearance. As an exception, a candidate for employment may be sponsored for a clearance, if the employer has made an offer of employment and the candidate has accepted the offer. Both the offer and acceptance must be in writing. The offer of employment from a cleared contractor must indicate that employment will begin within 30 days of receiving the clearance.
What type of information is requested on a security clearance application?
The application form, Standard Form 86—SF86 (Questionnaire for National Security Positions), requires personal identifying data, as well as information regarding citizenship, residence, education, and employment history; family and associates; and foreign connections/travel. Additionally, it asks for information about criminal records, illegal drug involvement, financial delinquencies, certain types of mental health treatment, alcohol-related incidents and counseling, military service, prior clearances and investigations, civil court actions, misuse of computer systems, and subversive activities. The number of years of information required on the form varies from question to question—many require 7 years, some require 10 years, and others are not limited to any period of time. A PDF version of the SF86 form is available at the OPM website; however, most applicants will use the web-based version called e-QIP (electronic Questionnaires for Investigations Processing).
Who issues security clearances?
The Department of Defense Consolidated Adjudications Facility (DoD CAF) at Fort Meade, MD issues Personnel Clearances (PCL) for most DoD civilians, military personnel, and contractor personnel. Other DoD agencies that issue clearances are DIA, NGA, and NSA. Other Executive Branch departments that issue PCLs include the departments of Energy, State, Homeland Security, Transportation, Agriculture, Labor, Commerce, Treasury, Justice, Interior, Housing and Urban Development, Veterans Affairs, Health and Human Services, and Veterans Affairs. Many component agencies of these departments, as well as independent agencies (i.e. CIA, OPM, EPA, GAO, FCC, USITC, etc.), issue clearances. Collateral clearance determinations are based on completed personnel security investigations (PSI) using the Adjudicative Guidelines for Determining Eligibility for Access to Classified Information.
What will be asked during my security clearance interview?
During a ESI, the investigator will cover every item on your clearance application and have you confirm the accuracy and completeness of the information. You will be asked about a few matters that are not on your application, such as the handling of protected information, susceptibility to blackmail, and sexual misconduct. You will be asked to provide details regarding any potential security/suitability issues.During a SPIN, the investigator will only cover the security/suitability issue(s) that triggered the SPIN. The purpose of the SPIN is to afford the applicant the opportunity to refute or to confirm and provide details regarding the issue(s).
How long does it take to get a security clearance?
The end-to-end processing time for a security clearance is primarily dependent on the type of clearance required, the federal agency involved, and the absence or presence of significant unfavorable information. In general, the process takes anywhere between 30-180 days.
How long does a security clearance remain in effect?
Generally, as long as cleared individuals remain employed by a cleared contractor or government agency and are reasonably expected to require access to classified information, their personnel security clearance will remain in effect, provided they comply with Periodic Reinvestigation requirements.
Currently reinvestigations are required at 5-year intervals for Top Secret clearances, 10-year intervals for Secret clearances, and 15-year intervals for Confidential clearances.
How can I get a head-start on my Intelligence career?
There are many webinars and conferences for students specifically. LinkedIn is a wonderful resource, as there are groups created by professionals in the industry who post resources and job opportunities.
There are also podcasts, many from intelligence professionals who transitioned from the government to the private sector. A few examples are Conversations In Close Protection, Cop to Corporate, Chiefs of Station. All these are aimed to increase visibility into the industry and offer tips to people who want to start a career in Intelligence.
Next Steps
Courses Start Monthly
Next Courses Start Dec 4
Register by Dec 1