Why Choose a Bachelor's Degree and a Master's Degree in Education?
Education is essential in our development. We gain knowledge about the world around us as well as different skills that help us both personally and professionally.
Education imparts values such as respect and responsibility, which can empower us as we move through the different stages of our lives.
Top Education Programs at APU
All Related Programs
The Importance of Degrees in Education Including a Bachelor's Degree Program
Teachers guide and support students so they can learn by creating positive educational settings. They are also responsible for driving student achievement, monitoring student progress, and offering feedback.
Teachers motivate students through activities that encourage growth in class and outside of it. They also function as counselors to help students develop socially and emotionally.
In addition, teachers help students develop their critical thinking skills, problem-solving abilities, and creativity.
The best teachers know their subjects inside and out. But they also know how to engage and challenge students and to provoke impassioned responses.
Teacher Shortage in the United States
Currently, the U.S. is experiencing a shortage of teachers across the nation, one which is expected to grow over the coming years. The recent COVID-19 pandemic along with teacher resignations, a lack of resources in many communities, and other socioeconomic factors all play a part in this shortage.
Benefits of Earning Education Degrees
Pursuing a professional role in education can be tremendously satisfying, both personally and professionally.
Once students earn their teaching degree and teacher license, they can be better prepared for the many opportunities and challenges in the field of education
Students can acquire the ability to teach at all educational levels from K-12. They may also acquire valuable skills such as communication, problem-solving, critical thinking, and organization.
Students may also make a positive impact on their communities by helping others achieve their potential.
In addition, earning a teaching degree in an educational degree program will allow students to make a positive contribution to society by helping them learn knowledge that may help them succeed as they go through life.
Earning a teaching degree can help a student to be well-versed in the science and art of teaching. That will help aspiring instructors to effectively communicate information and help students reach their educational goals.
Students will also develop an understanding of curriculum development, classroom management, learning theories, and assessment strategies.
Requirements to Become a Teacher Including Education Degrees
Students who wish to become teachers must earn at least a degree in education - a bachelor's degree - from an educational degree program at an accredited university and learn general teaching practices and content-specific knowledge in the subject they've decided to teach. Subjects for a bachelor's degree may include English, math, history, science, social studies, music, and art.
Depending on the requirements of their state or local school district, some students may even need to obtain a master's degree that enhances their knowledge base. In addition, most states require prospective teachers to pass certification exams.
Special Education Degrees
Special education is often a fulfilling career path, but it requires skills beyond the traditional skill set of a teacher. Effective communication skills are vital, as aspiring instructors must have the capability to explain subjects to students in an accessible and meaningful way. Problem-solving skills are also an important asset, as teachers must be able to recognize when their students need extra help or guidance.
Skills for Teachers
Teachers must possess a range of skills, including patience and communication skills. They must also have the ability to motivate and inspire their students.
In addition, teachers should have strong organizational skills, an understanding of diverse learning styles, and the ability to successfully manage classroom dynamics.
Types of Degrees in Education
Whether a student is just beginning to consider teaching, has already earned a bachelor's degree in education, or wants to earn a master's degree, there are many paths to explore. Specializations range from early childhood education to college-level teaching to administration.
Popular Majors Related to Degrees in Education Include Elementary Education
There are several popular majors related to degrees in education. They include:
Early Childhood Education
Elementary Education
Special Education
Higher Education
Educational Leadership
Curriculum Design
Each of these academic programs will help to equip students with the skills they need to become an effective educator or administrator at any level.
Options for Different Specializations with Education Degrees Include Early Childhood Education
Degrees in education such as a bachelor's degree offer the possibility to specialize in different learning environments, including:
Early childhood education
Middle school education
High school education
Higher education
Educational technology
Instructional design
Students who have earned degrees in science, math, English, and language arts can also acquire additional certifications.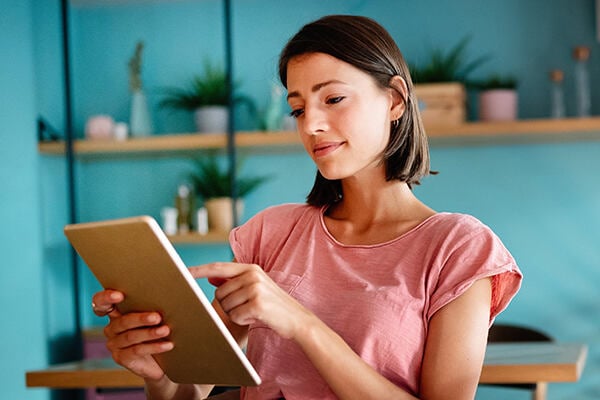 Requirements for a Bachelor's Degree in Education
Students who are interested in earning a bachelor's degree will find that most bachelor's degree programs typically require students to complete a minimum of 120 credit hours in courses. These bachelor's degree classes include general education, professional studies, and teaching methods.
In addition, many university education degree programs require that students complete internships or student teaching experiences prior to graduation.
Requirements for a Master's Degree in Education
Individuals interested in earning a master's degree in education need to earn a bachelor's degree in order to pursue their advanced education degree. The majority of degree programs feature coursework, practicum hours, and research.
Most programs require about 36-40 credit hours of coursework. An education degree generally explores topics such as educational leadership, instructional design technologies, school law, and curriculum development.
American Public University offers a range of online master's degrees in education.
Some programs require in-person activity, including doctoral residencies, internships, practicums, proctored comprehensive exams, or class projects with in-person assignments. View your program of interest for specific requirements.
These teaching degrees include:
APU's programs are not designed to lead to certification or licensure. In order to make an informed decision about your education, prior to applying here we strongly encourage you to explore any state-specific or other requirements applicable to you, including certification, licensure, and certificate enhancements. These programs may have specific admissions requirements. Please see your program of interest for more information.
Master of Education Degree in Teaching
Developed for currently licensed classroom educators who wish to pursue a graduate degree in teaching, this online non-licensure program delves into the areas of curriculum, instruction, and professional development.
This online master's degree in teaching guides participants through theory, research, and evidence-based methodologies to impart an understanding of how to meet the needs of diverse learners. The courses cover:
Autism
Humane education
Teacher leadership
Integrated/thematic instruction
This education degree is also rich in technological elements, such as advanced lesson planning, animated assignments, case studies, and problem-based learning.
Students can choose from multiple concentrations with this advanced degree, including:
Curriculum and Instruction for Elementary Teachers
Elementary Education Reading
Instructional Leadership
English Language Learners
Special Education
Online Learning
Autism Spectrum Disorder
STEAM (STEM + the Arts)
Note: There are specific admission requirements for this master's degree.
Master of Education Degree in Educational Leadership
Students who enroll in our online master's degree in educational leadership will be guided through a program that focuses on developing skills for K-12 public and/or private schools in both the online and on-campus arenas.
With this master's degree, students will study educational program management along with employee recruitment, retention, and evaluation. Courses in this advanced degree program cover:
Coaching and mentoring teachers
Conflict resolution
Building effective communication skills
Education economics
Legal, ethical, and political aspects
Note: Completion of this teaching degree does not lead to state certification or licensure. There are specific admission requirements for this master's degree.
Master of Education Degree in Higher Education Administration
With this program, individuals will acquire the skills to develop effective learning arenas that can help students succeed.
This online master's degree is designed to enhance students' skills in the areas of academic administration, advancement, enrollment, financial aid, finances and budgets, program development, and student services.
Courses blend several areas of higher education administration, including cultural, ethical, financial, historical, legal, political, social and student affairs.
This degree in education features a variety of concentrations:
Leadership and Supervision
Online Administration
Professional Coaching
Note: Completion of this teaching degree does not lead to state certification or licensure. There are specific admission requirements for this master's degree.
Master of Education Degree in Online Teaching
This degree program helps to ready students for the evolution of digital learning. It was developed specifically for those students who hold K-12 teaching licenses and teach in K-12 virtual/online or hybrid schools.
Courses in this online teaching degree program guide participants through how to meet the needs of diverse learners, including special needs students. There is an emphasis on personalized learning, along with the legal and ethical challenges that appear in online learning.
This degree program features several concentrations:
Critical Perspectives on Diversity and Culture
Classroom Management for the Digital Educator
Maximizing Student Achievement Through Effective Assessment
Online Learning for the Adult and the K-16 Learner
Meaningful Inclusive Instruction and Co-Teaching
Research Methods in Education
Powerful Technology Applications for the Active Learning Environments
Note: There are specific admission requirements for this master's degree.
Master of Education Degree in Student Affairs in Higher Education
This advanced degree in education focuses on leadership in education along with a review of student affairs.
Students will delve into academic advising, campus leadership, career services, diversity, financial management, student life, and other roles in higher education leadership. They will survey both traditional brick-and-mortar schools and online education organizations. Students will also gain real-world experience with distance education practicums at the end of the degree program.
Depending on which concentration a student chooses, learning outcomes and curriculum for this education degree align with the professional competency standards of the following organizations:
ACPA® is a registered trademark of the American College Personnel Association.
NASPA® is a registered trademark of the National Association of Student Personnel Administrators.
Note: There are specific admission requirements for this master's degree.
Concentrations in this advanced degree program include:
Academic Advising
Campus Leadership
Career Coaching and Services
The Advantages of Online Education Degree Programs
Learners who are ready to begin taking classes for their master's degree will find many benefits to choosing an accredited online degree program.
Being able to log into a classroom anytime, anywhere provides students with the flexibility to study when and where they choose, especially if they are juggling work, school, and family responsibilities.
Instructors and staff are readily available to help students with their specific needs along the academic journey.
Potential Opportunities for Students with Degrees in Education
After earning a bachelor's degree or master's degree, students will have gained the knowledge often required in roles such as teachers' aide, preschool teacher, elementary school educator, guidance counselor, administrator, assistant principal, professor, or even school district superintendent. Students may also want to consider research roles, which may also be available in the field of education.
Childcare Center Director

Childcare Worker

Preschool Teachers

Teacher Assistants
Administrative Services Manager

Elementary, Middle or High School Principal

School Counselor
Elementary, Middle or High School Principal
Dean of Enrollment
Director of Admissions
Registrar
University President
School Counselor
Adult Education Coordinator
Occupational Therapist
Human Resource Manager
Training Coordinator
Social Worker
Family Therapist
Policy Analyst
Director of Distance Learning
Instructional Designer
Learning Designer
Training Development Coordinator
Dean of Students
Director of Residence Life
Vice President of Student Affairs
University President
Certifications
Certification is an essential factor for adult learners interested in either pursuing a career in education or in further enhancing their knowledgebase. Depending on the area of teaching, there may be certification requirements that must be met in order for students to begin teaching.
These certification requirements may potentially include courses related to teaching theory and methodology. Also, students may have to complete assessments or exams. Additionally, those students who wish to stay abreast of technological updates as well as rules and regulations can gain specialized certifications in their specific field.

Interested individuals will discover several types of certifications.

APUS's programs are not designed to lead to certification or licensure. In order to make an informed decision about your education, prior to applying here we strongly encourage you to explore any state-specific or other requirements applicable to you, including certification, licensure, and certificate enhancements. Please see your program of interest for more information.
Certified Child Life Specialist

Child Development Associate (CDA)
Certified Instructional Trainer (CIT) from the Board of Certified Safety Professionals
Each of these graduate certificate programs features a curriculum geared to coaching competencies identified by the Board Certified Coach (BCCR) and International Coach Federation. Once a student completes either program, the student will receive the Certified Professional Coach (CPC) Badge.
NASPA offers a Student Affairs Educator certification.

The Higher Education Consortium for Student Affairs Certification

offers a Student Affairs Educator Certification.

The organization also offers additional student affairs certifications in these areas:

Campus Activities

Campus Housing and Residential Life

Campus Recreation

College Unions

Fraternity and Sorority Life

Student Conduct Administration
Child Development Associate (CDA) Credential
Professional Organizations for Teachers
Joining professional organizations can offer invaluable support, resources, and guidance. There is no shortage of organization and resources available to learners.
In these professional organizations, members gain access to benefits such as conferences and the latest news about education laws. Holding an organizational membership also allow members to stay connected with other educational professionals and remain informed about the latest industry news and trends.
Students can choose from professional organizations created especially for teachers or organizations that focus on advocacy or policy reform.
Membership Associations for Teachers
The National Education Association® (NEA) is one of the largest educational organizations for educators in America.
NEA is a registered trademark of the National Education Association.
More than three million members network and advocate for public education and equity in pay and benefits across the nation.
Members gain access to specialty publications about current issues in education.
NEA also offers various programs, including professional development seminars led by experts from a number of disciplines through its Teaching and Learning Department. Teaching and Learning also offers members resources that are focused on teaching best practices and strategies, such as lesson plans, articles, and videos.
The American Federation of Teachers® (AFT) is another large organization. Its focus is improving teachers' working conditions and wages for public-sector and private-sector workers in K–12 schools and higher education institutions.
AFT is a registered trademark of the American Federation of Teachers.
Upcoming Trends in Education
As the COVID-19 pandemic begins to recede and schools return to a much more normal cycle of education, new trends are taking shape in the field.
Social and Emotional Well-Being
There will be more of a focus on caring for individual students' and teachers' well-being, as well as making up for lost learning time due to the pandemic.
Personalized and Self-Led Learning
As everyone continues to try and make up learning, models that lean on a personalized approach will help rectify the problem. Self-led learning will also be essential as teachers allow students to choose their own study pace and make choices about how they learn from assignments to classroom activities.
Game-Based Learning and Esports
Gamified learning will come of age, encouraging and exciting students as they study and take in knowledge in a whole new way. It will also help them delve into social and emotional connections so that they can enhance their collaboration and communication. There will likely be a rise in esports team participation as schools develop more teams.
Microlearning and Nano-Learning
Borrowed from the corporate world, these learning methods are expected to be broadly applied in K-12 education. Students take in bite-sized pieces of information in short tutorials or mini-lessons that help mitigate the complexity of difficult subjects.
Augmented Reality, Virtual Reality, and Artificial Intelligence
These technologies will make their presence known more than ever in the classroom. Artificial intelligence be a feature of educational technology tools and platforms.
Students will use all three technologies in their learning and immerse themselves in new experiences, especially through the use of augmented reality and virtual reality. Artificial intelligence will help learners with creative projects as well as offering up resources for assignments, improving writing skills, and simplifying math.
Education Career Resources
Frequently Asked Questions about Education
What Is the Job Outlook for Teaching?
According to data from the U.S. Bureau of Labor Statistics, education, training and library occupations are projected to grow 7% from 2021-2031.
Bureau of Labor Statistics, U.S. Department of Labor, Occupational Outlook Handbook, [Education Occupations accessed February 2023] https://www.bls.gov/ooh/education-training-and-library/home.htm
BLS information represents national, averaged earnings data for the occupations listed and includes workers at all levels of education and experience. BLS data does not represent starting salaries. Employment conditions in your area may vary.
Why Choose an Online University for a Degree or Certificate?
Busy working adults will find the flexibility of online learning beneficial as they can study at their own pace and set their own learning schedule. Experienced faculty teach courses, and university staff is available for support when needed.
Can You Receive College Credit for Prior Academic and Life Experience?
Yes, University staff tries to award as much transfer credit as possible. You can receive credit for academic experience, certification, military experience, and professional training. You may also earn credit for life experience through our Prior Learning Assessment (PLA) program.
The University reserves the right to accept or deny credits according to the policies outlined on the University website.
Are There Student Organizations for Educators at the University?
Yes, there are two student organizations for students interested in the education field.
· Kappa Delta Phi Honor Society
· School Counseling Alumni Network
Next Steps
Courses Start Monthly
Next Courses Start Dec 4
Register by Dec 1