Why Choose an Engineering Degree?
Engineering encompasses an extensive range of disciplines. From design to analysis, professionals with degrees in engineering utilize science and math to address complex problems and create value for the world around them.
Learn more about out Bachelor of Engineering: Electrical Engineering
Engineering Jobs
American Public University offers a Bachelor of Engineering: Electrical Engineering (BE) program. Other engineering fields and degrees are covered on this page for informational purposes only.
Engineers function as problem solvers, merging science and engineering principles to design, construct, operate, maintain, and improve products or systems.
This work includes designing bridges or aircrafts, developing processes for manufacturing items like medical devices or motor vehicles, and optimizing existing infrastructure such as roads and power grids.
Engineers also conduct research on renewable energy sources, including solar cells and wind turbines. In addition, those with engineering degrees may enhance safety protocols at industrial facilities and create simulations to test theories.
Electrical Engineering
Electrical engineers typically work on the study and application of electricity, electronics, and electromagnetism.
Engineering disciplines include:
Electrical Power Engineering
Control Engineering
Instrumentation Engineering
Telecommunications Engineering
Signal Processing
Microelectronics
Professionals with electrical engineering degrees may design power grids that distribute electrical energy and electronic devices that process information. In addition, they may also develop new technologies such as renewable energy sources and nanotechnology.
Students will gain knowledge of theories, practices, competencies, tools, ethics, and technologies as they progress through this online electrical engineering degree. Participants will be instructed in the online classroom and be provided with the opportunity for hands-on experience.
Courses in our Electrical Engineering degree will focus on:
Analog circuit design
Circuit analysis
Communications systems
Control systems
Energy conversion and transport
Electromagnetic field theory
Passive microwave circuit analysis and design
Radar and RF signal propagation, transmission, and reception
Students must choose a concentration for this online program. These include:
General
Communications
Mechatronic Systems
Students must purchase software and/or lab equipment for some courses at their own expense. These purchases depend on which courses students choose. You can find a breakdown of estimated costs at https://apus.libguides.com/bookstore.
If you have already applied to APU, you can view your Academic Plan in the ecampus to see which materials are required for your courses.
The technology fee for engineering courses (ENGR and ELEN) is $100/course.
Note: The technology fee is waived for active-duty military, National Guard members, and Reservists.
We offer an online electrical engineering program. We're not the only one in the country to do that, but we're one of the first, and that is a pretty unique program. For generations, especially engineering programs were really only available to people that lived fairly close to an engineering school, and those typically were the large, land-grant universities. And now, electrical engineering is available to anyone who has the time and desire.
Civil Engineering
Civil engineering concentrates on the design, construction, and maintenance of infrastructure projects such as roads, bridges, dams, and buildings. Professionals with bachelor's degrees in civil engineering degrees typically possess a knowledge of physics, mathematics, geology, and materials science.
Those with a civil engineering degree may work with a multitude of structures from buildings and bridges to roads, railways, tunnels, and dams. Civil engineers use mathematics, physics, and engineering knowledge to generate designs for projects that meet specific technical requirements.
Civil engineers must also understand local building codes as part of civil engineering. They are required to follow safety regulations when they design new structures or renovate existing ones.
Mechanical Engineering
In mechanical engineering, the emphasis is on designing and building machines, engines, and other mechanical systems. Professionals with bachelor's degrees in mechanical engineering usually possess an in-depth knowledge of physics, mathematics, manufacturing processes, and materials science.
In mechanical engineering, professionals utilize tools such as computer-aided design (CAD) software and 3D printing technology to design aircrafts, robots, and medical equipment.
Mechanical engineering experts also develop engines, turbines, heating and cooling systems. They may also design elevators, escalators, and industrial equipment and machinery.
Aerospace Engineering
Aerospace engineering covers the design, development, construction, testing, and maintenance of aircrafts and spacecrafts.
Professionals with aerospace engineering degrees can develop vehicles that fly within Earth's atmosphere – one specialty is commercial airline design – or in outer space blending expertise in aerodynamics, propulsion systems, and materials engineering.
Chemical Engineering
In chemical engineering, professionals usually work with the application of physical science, such as chemistry and physics, to change raw materials into useful products.
Those individuals who possess a chemical engineering degree often design and operate complex systems used in manufacturing multiple products from food to medicine. In addition, they generate new technologies for use in healthcare, environmental protection, and energy production.
Chemical engineering experts are knowledgeable in the conversion of raw materials into useful forms for industrial use, such as fuels, plastics, and pharmaceuticals.
Materials Engineering
Materials engineering develops, selects, and applies materials in manufacturing processes. This multidisciplinary field borrows from chemistry, physics, metallurgy, engineering mechanics, and other related sciences to create new materials or augment existing ones. Professionals with a materials engineering degree study the properties and structures of substances to determine their best uses in production involving the chemical makeup of materials.
Industrial Engineering
Industrial engineers enhance the production of goods and services. Professionals with an industrial engineering degree merge engineering principles, economic analysis, and scientific methods to design systems that ensure effective operations in industrial settings.
Industrial engineers can work to:
Analyze workplace environments
Develop safety protocols
Reduce costs
Create new processes or procedures that improve efficiency and productivity
Manage projects or teams of employees
Maintain quality assurance standards for products or services produced in a factory environment
In short, industrial engineers work to ensure businesses run as effectively as possible and enable those organizations to produce high-quality goods at competitive prices.
Biomedical Engineering
Biomedical engineers are highly specialized professionals who combine their expertise in engineering and biology to develop innovative solutions for healthcare-related problems.
Professionals with a biomedical engineering degree use their knowledge of mathematics, science, and technology to design and create medical devices, equipment, computer systems, software applications, and other tools that can improve the quality of life for patients.
Biomedical engineers also work with clinicians in hospitals and laboratories to conduct research on new treatments or technologies that could potentially be used in clinical settings.
In addition to this research role, biomedical engineers may also serve as consultants. They may provide advice on how best to utilize existing medical technologies or suggest new ones that could benefit a particular patient population.
By combining their technical abilities with an understanding of the human body's response to illness or injury, biomedical engineers are able to make meaningful contributions towards improving health care outcomes worldwide.
Related Degree Programs
An Evolving Field
In the next decade, from 2021-2031, the BLS projects that jobs for electrical and electronics engineers will grow 3%. This percentage is lower when compared to all occupations and the majority of openings will come from replaced or retiring workers.
Bureau of Labor Statistics, U.S. Department of Labor, Occupational Outlook Handbook, [Electrical and Electronics Engineers, accessed February 2023] 
https://www.bls.gov/ooh/architecture-and-engineering/electrical-and-electronics-engineers.htm.

BLS information represents national, averaged earnings data for the occupations listed and includes workers at all levels of education and experience. BLS data does not represent starting salaries. Employment conditions in your area may vary.
From developing autonomous vehicles and medical devices to creating energy-efficient systems for smart homes, electrical engineers can discover many possibilities in these and other areas.
Those interested in this specialty can earn their bachelor's degrees in engineering along with engineering management degree and begin to explore roles in:
Research and development
Robotics engineering
Automation technology
Telecommunications design
Alternative energy
Essential Skills for Engineers
Students who desire to work as an engineer usually must earn a bachelor's degree and potentially a master's degree. They should also develop the technical capabilities, problem-solving abilities, creativity, and communication skills essential to solving multifaceted engineering problems.
Engineering positions normally require being able to work successfully with professionals in interdisciplinary teams. Earning your degree in engineering, developing your knowledge of engineering fundamentals, and understanding theories, practices, and technologies are all part of an engineer's skill set.
If you are interested in becoming an electrical engineer, you should consider obtaining a degree from an accredited engineering program at a university to advance your knowledge of the field.
Specializations in Electrical Engineering
Students with an interest in this area will often discover a number of directions from which to choose. For instance, a student might choose to design, implement, and maintain electrical systems and components such as motors, transformers, and navigation systems. In addition, students may opt for designing complex electrical systems for buildings, power generation, transmission, and distribution systems, as well as new products for robotics or biomedical engineering.
Other areas of interest could possibly include working on renewable energy sources such as solar power or wind turbines. Students will also work towards developing the capability to create innovative solutions to problems related to energy sources or applications such as computers or communications networks.
As an engineering student, you can explore many roles across industries ranging from automotive to aerospace to healthcare. Engineers can often work on advanced electric vehicle batteries or implement autonomous control systems for robots used in factories across the globe.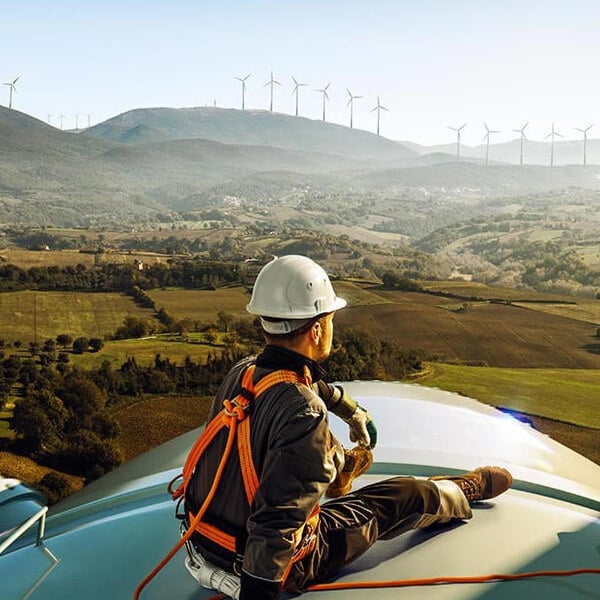 Gaining Experience in Engineering
Engineers make a meaningful contribution to engineering projects and are a part of the solution to some of the world's greatest challenges.
To help gain experience as an electrical engineer in particular, you may consider participating in internships or apprenticeships.
Students studying to become an electrical engineer may be able to apply engineering concepts to solve problems across many different industries, including manufacturing, healthcare, automotive, and aerospace.
Entering the field to become a professional typically requires a student to possess the educational background such as a degree in engineering or engineering management as well as technical engineering skills.
In addition, extensive experience working with electricity and electronics is usually necessary along with industry knowledge, hands-on experience, and strong interpersonal communication skills in order to interact successfully with colleagues, clients, and customers.
Types of Engineering Associations
Engineering professionals can join associations dedicated to the profession. Association members can take advantage of the support, resources, and advocacy these organizations offer.
Some of these associations include:
Engineering associations provide members with many services. Among them:
Professional development opportunities
Networking events
Job postings
Policy initiatives to promote engineering innovation and research
Educational materials
Industry connections
Insights into upcoming trends in engineering technology
Electrical Engineering Career Resources
Frequently Asked Questions About Electrical Engineering
How Do I Become an Engineer?
Once you obtain your high school degree, you should earn a bachelor's degree in engineering from an accredited university.
How Long Does It Take to Earn an Engineering Degree?
A bachelor's degree in engineering usually takes four to five years to complete. Completion time is dependent on transfer credits accepted and the number of courses completed each term.
What Do Engineers Do?
Engineers design and maintain machines and operational structures including buildings, state-of-the art equipment, and space shuttles.
Are There Any Student Organizations Devoted to Engineering?
APU features student organizations that welcome students focused on engineering. These include:
Institute of Electrical and Electronics Engineers (IEEE)
American Institute of Aeronautics and Astronautics (AIAA)
Association for Women in Science (AWIS)
Students for the Exploration and Development of Space (SEDS)
Women in STEM
Next Steps
Courses Start Monthly
Next Courses Start Dec 4
Register by Dec 1