By Kim Slaughter | 07/26/2021
---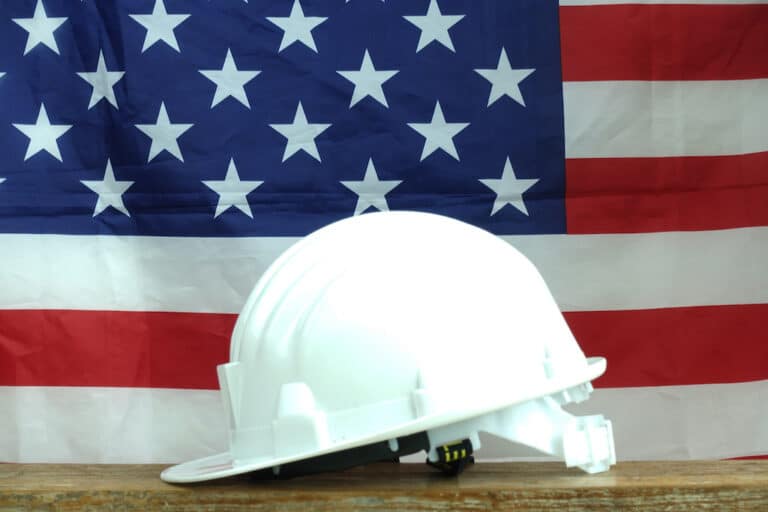 Do you dream of pursuing a career in national security? Many people wish to work in this field where they can serve, protect and ensure the safety of American citizens.
The field of national security is comprised of 18 federal agencies and many private-sector partners. All national security organizations need individuals who can:
Develop strategic plans
Assist with budgeting
Design and implement human capital strategies
Manage procurement and acquisition
Oversee physical and personnel security
Engage Congress and the media
Provide legal advice
Most people know that national security involves roles in intelligence, counterintelligence and cybersecurity, but there are many other lesser-known positions you may not have originally considered pursuing. This exciting field uses individuals with many different backgrounds, education, and skill sets; it includes careers in business, communications, infrastructure, and logistics.
If you desire to support U.S. national security, there are careers in this field that are worth your time to research.
Business Jobs in National Security
If you are looking for a business-related career, some federal agencies involved in national security may have opportunities. The National Security Agency (NSA), for example, requires individuals who have majored in business-related fields. The NSA also needs those who have chosen a technical major to support project management and business analytics.
If you have experience or education in these fields, there are national security opportunities you can pursue:
Accounting, finance and budgeting
Administration
Business intelligence
Human resources
Management
Project and contract management
Research and analysis
Some business-related positions include staff officers, support specialists, and program or project directors. Also, look at job ads for these positions:
Acquisition specialist
Budget analyst
Business intelligence technologist
Contracting specialist
Cost analyst
Technologist
Travel specialist
Communication Positions in National Security
National security requires a robust workforce to support daily activities. It also requires a strong group of individuals to create secure communications.
Communication plays a massive role in the security of our nation, and national security organizations must communicate vital information to huge and diverse audiences. If you have experience writing clear, compelling communication products, research roles in federal agencies and private-sector organizations.
National security organizations seek individuals who can tell a story. Many national security organizations are looking for individuals with these skills:
Visual communications, including videos and presentations
Writing and editing
Website development
Social media creation and management
Some job titles to research in the communications field include:
Communication operations specialist
Technical writer/editor
Visual information specialist
Graphic designer
Publications officer
Communications editor or writer
Infrastructure and Logistics Roles in National Security
In addition to business and communication roles, the field of national security also has strong infrastructure and logistical needs. There are many infrastructure and logistical opportunities to consider as well.
It takes thousands of individuals throughout the world with unique skill sets to ensure the security of the U.S., and operations teams are vital. Physical facilities and supply chains are essential to ensure the smooth running of an agency.
For instance, designing facilities and ensuring the normal functions of these facilities are important responsibilities. People who have prior experience or education in infrastructure and logistics can look for national security opportunities in:
Construction management
Facilities operations and management
Space management
Employee health and safety
Automotive fleet management
Telecommunications management
Mail/freight management
Electronic security
If you have experience designing and maintaining facilities and infrastructure or have a background in one of these fields, there are several national security opportunities that are worth your time to investigate:
Architecture, interior design and graphic arts
Carpentry and locksmithing
Construction management, acquisition services and real property disposal
Engineering
Occupational safety and industrial hygiene
Real estate
Space management
Supply chain and logistics
This sector of national security can involve designing physical facilities, preparing drawings and calculations for facilities engineers, and analyzing HVAC, air distribution, or piping systems. Some job titles to look for include:
Facility operations specialist
Facilities project manager
Supply chain analyst
Realty specialist
Architect
Engineer
---
About the Author
Kim Slaughter has worked in the field of higher education for more than nine years. As a Global Career Development Facilitator (GCDF), Kim currently works as a career coach for the university. As a career coach, she assists students and alumni accomplish career goals through identifying career strengths and key educational experiences to demonstrate strong differentiation for the job market. Kim earned a M.A. in Psychology in 2020 from APU and an MBA in 2011 from Shepherd University.
NEXT STEPS
COURSES START MONTHLY
Next Courses Start Jan 1
Register by Dec 29