Learn About Our Leaders & Faculty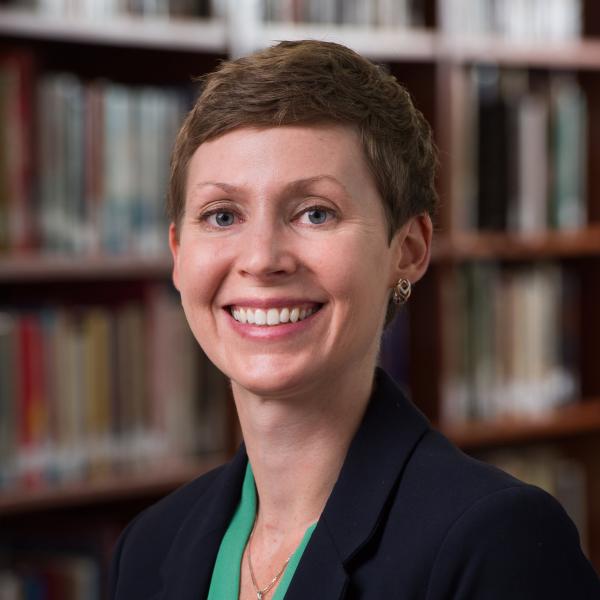 Dean of Graduate Studies and Research
Dr. Jennifer Douglas joined APUS in 2015 as an associate dean in the School of Graduate Studies, and was promoted to dean of the school in August of 2017. She has been instrumental in the creation of the school's first doctoral level programs, and has created new academic support resources for graduate students to advance persistence and retention efforts at the graduate level.
Dr. Douglas has served in graduate education leadership roles since 2009 at West Virginia University, where she expanded opportunities for student success, such as professional development programming, curricular innovation, and faculty development. She engages in the national conversation and literature around graduate education, and she seeks new ways to keep APUS at the forefront for high quality, affordable education for adult learners.
Dr. Douglas earned her Ph.D. in English from the University of Rochester and continues to pursue scholarship opportunities around 20th century drama.
---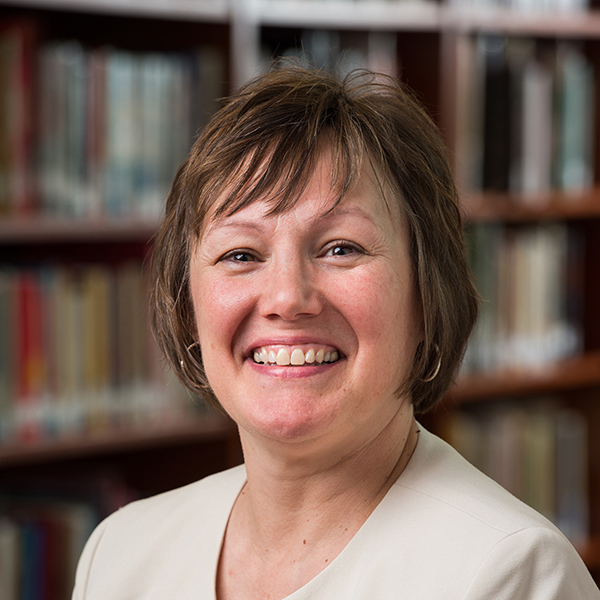 Lori Woeste, Ed.D.
Associate Dean, Graduate Programs
Dr. Lori Woeste brings over 20 years of leadership in both the academic and medical communities to APU. Dr. Woeste served as assistant administrator for the University of Iowa Community Medical Services, as Dean of Math and Science at Kirkwood Community College, and as Assistant Dean of the College of Applied Science and Technology and Associate Professor at Illinois State University.
While at Illinois State, Dr. Woeste served on the executive committee for the development and implementation of a leadership cohort series, and provided leadership for the teaching, curriculum, technology, and strategic planning committees. As an associate professor, she garnered awards for her teaching, research, and service. Dr. Woeste has published in various journals and her research interests include leadership, curricular innovations, and women in science and technology. Dr. Woeste has served on journal review boards, and as a site and paper reviewer for the National Accrediting Agency for Clinical Laboratory Science.
Dr. Woeste holds her Ed.D. in Curriculum and Instruction and her master's in Health from Illinois State University in Normal, IL, and a B.A. in Biology from Luther College in Deborah, IA.
---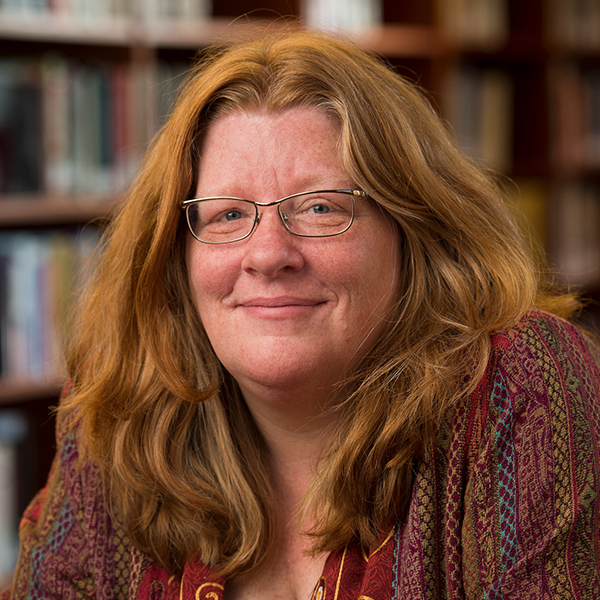 Department Chair
Dr. Katherine (Kate) Brannum has been teaching at the university level for 25 years and online for 17 years. She was twice awarded the Excellence in Teaching Award for the School of Security and Global Studies. Dr Brannum received her Ph.D. in Political Science with concentrations in international relations, comparative politics and public administration from the University of Massachusetts at Amherst.
Dr. Brannum's research focus is on conflict resolution and human security. Her recent projects have included a study of the relationship between fear, (in) security and political power in two different contexts. The results of these studies were two book chapters: "Fear as Currency in Political Actions: Vaccines, Hope and Despair" co-written with Joseph Campos II; and, "Choices of Lesser Importance? Conflicting Values Shaping Perceptions of Community Security & Women's Health Security." She also co-authored an article entitled "Game of Norms: Panama, the International Community and Human Rights" with Michelle Watts and Kimberly Daniels Ruff.
Dr. Brannum is currently involved in two new projects. One is a critical theoretical exploration of the ideas of "peace" and its development in the face of the forces of globalization that have subjected the national security state to global interpenetration and intermeshing of political, social, economic, and military forces that strain the practices of statecraft. The second project is a study of the way smaller groups seek to constrain the authority of states. She is a member of the International Studies Association, the American Political Studies Association, and Women in International Security, and is on the board of the Center on Transnational Crime and Political Conflict.
---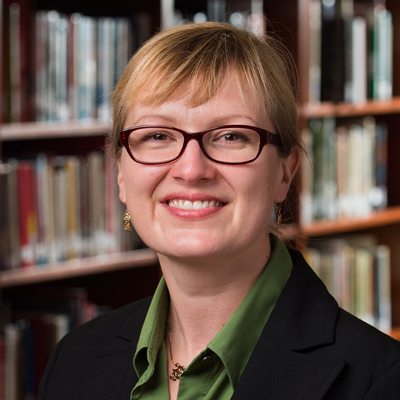 Doctoral Faculty Member
Dr. Elise Carlson-Rainer has worked with the U.S. Mission to the United Nations, the United States Agency for International Development (USAID) and the U.S. Department of State. With the U.S. Department of State, Dr. Carlson-Rainer worked to shape U.S. human rights policy in North Africa and Gulf countries, senior edited the annual human rights reports, and managed human rights programs in the Middle East region.
After 10 years in diplomacy, Carlson-Rainer wrote her Ph.D. dissertation on LGBTI rights in U.S. and Swedish foreign policy. Dr. Carlson-Rainier was a Presidential Management Fellow in Washington D.C., and a Fulbright Fellow in Stockholm, Sweden. She earned her Ph.D. in International Studies from the University of Washington, her master's in International Relations from Uppsala University, and a double bachelor's in Politics and Media Studies from Pitzer College.
Dr. Carlson-Rainer has published widely on diverse topics in the field of international relations. Her research focuses are: Humanitarian Intervention, U.S. and E.U. Foreign Policy, Peace and Conflict Resolution, Human Rights and Governance, and Diplomacy.
---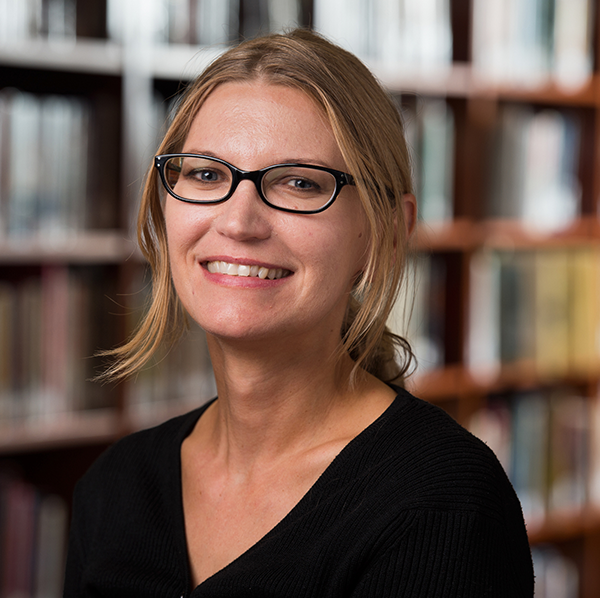 Doctoral Faculty Member
Dr. Melissa Schnyder has more than 10 years of experience in both the public and private sectors, including more than five years of online teaching experience. Her background includes six years of consulting in the private sector on quantitative research; large-scale, international survey design and implementation; and statistics. She has also created and organized several international academic programs for students.
Dr. Schnyder is an internationally recognized expert in the areas of European politics, immigration and asylum policies, and civil society political participation. She has held visiting faculty and researcher positions at the University of Kent Brussels School of International Studies, the Vrije Universiteit Brussel (Free University of Brussels), and the German Marshall Fund of the United States Transatlantic Center in Brussels, Belgium.
In addition to teaching, Dr. Schnyder is a registered consultant with the United Nations in the Political Affairs, Humanitarian Affairs, and Statistics division. She is a contributor to the blog In Homeland Security, and has participated in transatlantic symposia on the subject matter of immigration and asylum. Her research has been published in a variety of peer-reviewed journals including the Journal of Contemporary European Research, Journal of European Integration, Social Movement Studies, Interface: A Journal for and about Social Movements, as well as a book published by Roman and Littlefield International Press. She is also a reviewer for the Journal of Common Market Studies and Global Security and Intelligence Studies. Dr. Schnyder earned her Ph.D. in Political Science from Indiana University in Bloomington.
---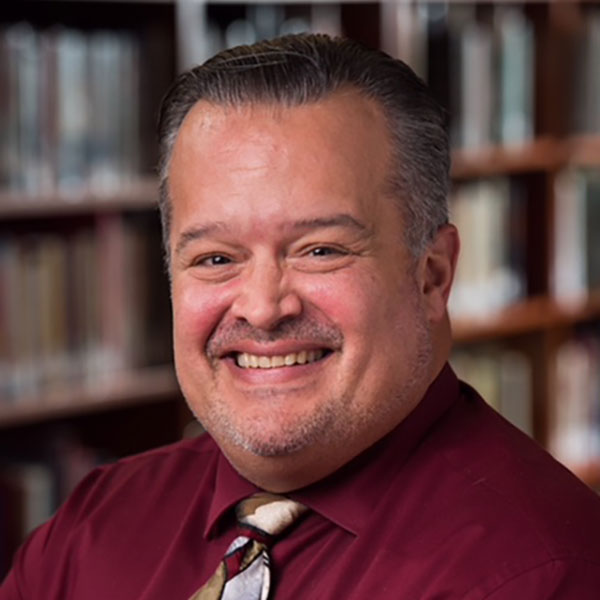 Department Chair, Intelligence Studies
Dr. James Burch served in the U.S. Navy for 20 years as a Naval Cryptologist and Intelligence Professional, where a vast majority of his career experience was spent in expeditionary and austere overseas environments. He is originally from Panama and attended the U.S. Merchant Marine Academy located in Kings Point, New York, where he graduated with a Bachelor of Science in Marine Transportation.
Dr. Burch served as an instructor and training specialist during his military career, teaching intelligence and cryptology topics. He has been a frequent speaker and instructor in various professional and academic venues, including the National Space Security Institute and the Center for Homeland Defense and Security, and he is an adjunct professor at Colorado Technical University. Dr. Burch also has teaching expertise in emergency management, homeland security, and terrorism. He's fluent in Spanish with a working knowledge of Portuguese, Italian, and French.
Dr. Burch was awarded a Doctorate in Management (Homeland Security) from Colorado Technical University and possess an M.A. in Military History from the U.S. Army's Command and General Staff College located at Fort Leavenworth, Kansas. He also possesses a master's level graduate certificate in Homeland Security from the University of Colorado at Colorado Springs. His military education includes both phases of Joint Professional Military Education from the Naval War College at Newport, Rhode Island, and the Joint Forces Staff College at Norfolk, VA.
---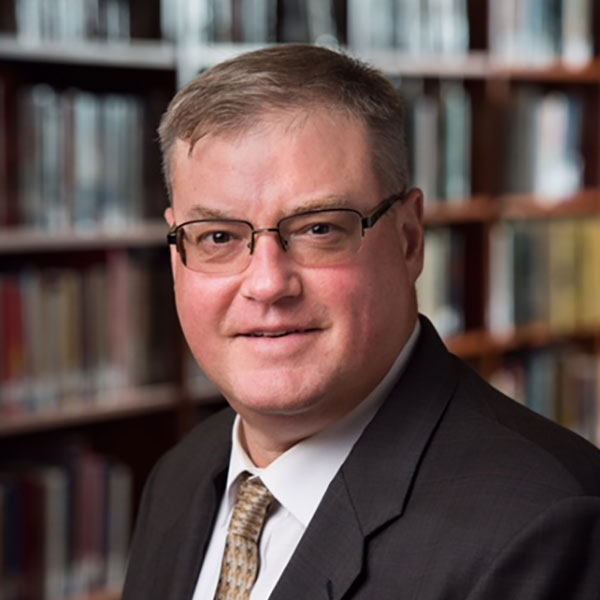 Doctoral Faculty Member
Dr. Keith Ludwick retired from the Federal Bureau of Investigation after serving 22 years as a Special Agent. Prior to his retirement, he led the Social Media Analytical Cell within the Tampa Division which provided tactical, open source intelligence for criminal, counterterrorism, counterintelligence, and cyber investigations. Just previously, Dr. Ludwick supervised the highly-trained, 23-person Tampa Technical Squad. This team provides continuous IT and operational technical support through digital forensic exams, specialized technical attacks, and installation and maintenance of all electronic equipment within the division including alarms, access control, radios, etc.
Prior to Tampa, Dr. Ludwick led the Sensitive Operations Support Unit (SOSU) within the Tactical Operations Section at Quantico, VA, conducting covert operations supporting all FBI programs. Previously, he served as an operator for the Tactical Operations Section participating in over a hundred covert operations and developing numerous clandestine platforms supporting FISA court orders.
Dr. Ludwick obtained a B.S. degree in Computer Science from California State University Sacramento, an M.A. in Strategic Studies – Homeland Security from the Naval Postgraduate School, and a Ph.D. in Biodefense from George Mason University. His dissertation: "The Legend of the Lone Wolf: Categorizing Singular and Small Group Terrorism" examined the various elements of lone wolf terrorism. Other research interests include terrorist organizational structure, the Social Identity of terrorists, and technology & homeland security.
---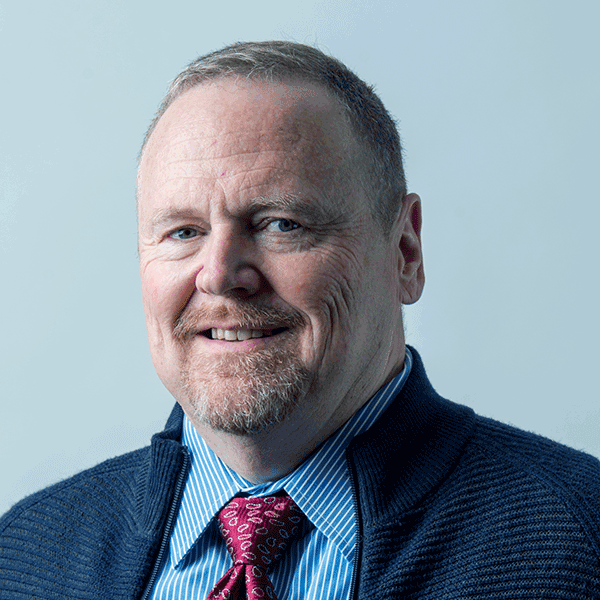 Doctoral Faculty Member
Dr. Casey Skvorc teaches in the School of Security and Global Studies with a focus on law and ethics in the intelligence communities (domestic and international) and the psychology of global actors. Dr. Skvorc concurrently serves as the Behavioral Health Screening Official for the Select Agent and Biosurety Programs at the National Institutes of Health.
Previously Dr. Skvorc served as a federal law enforcement officer with the Department of Justice and was a participant in the U.S. Secret Service Exceptional Case Study Project, a landmark research effort examining political assassins.
Dr. Skvorc received his PhD from the Department of Medical and Clinical Psychology at the Uniformed Services University of the Health Sciences, and his Juris Doctor from the University of Oklahoma College of Law, where he served as an editor of the American Indian Law Review. His most recent publication in the Journal of Global Security and Intelligence Studies, co-authored with Nicole K. Drumhiller, is entitled "A Psychological and Political Analysis of a 20th Century 'Doctator': Dr Francois Duvalier, President for Life of Haiti."