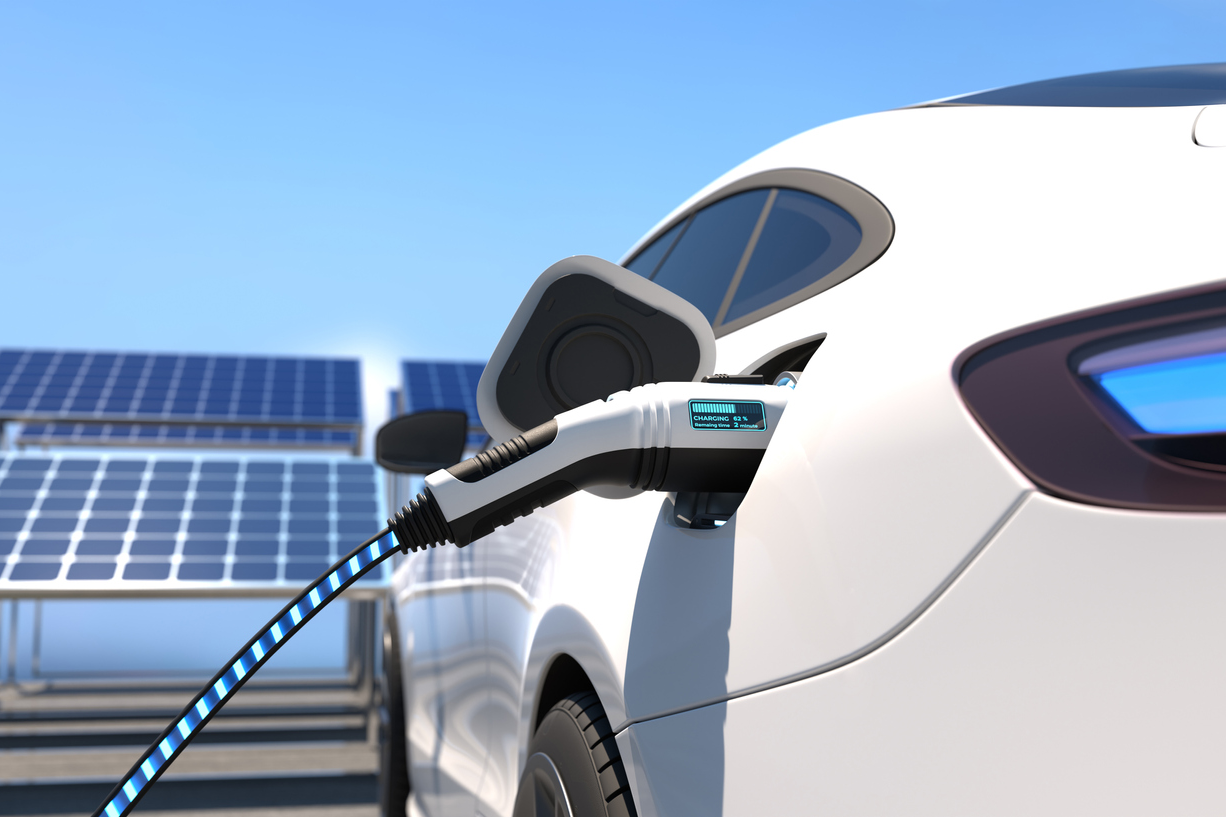 Becoming more eco-friendly is essential for businesses in our current era of heightened climate consciousness, according to Softeq Development Corporation. All companies, including automakers, must find ways to alter their supply chains to become more environmentally focused and reduce their carbon footprints.
Green supply chain management places an emphasis on waste reduction and enhanced efficiency throughout the whole supply chain process. That process extends from raw material procurement to production, logistics, and product delivery.
Also, green supply chain management explores various methods for minimizing energy consumption, improving packaging, using renewable resources, and augmenting recycling efforts. It involves managing the entire supply chain process from raw material acquisition, manufacturing, and distribution to end-of-life disposal with an eye towards reducing energy use, emissions, waste, water consumption, and other negative impacts on the environment.
The Benefits of Green Supply Chain Management
Government policies requiring companies to go green are being proposed in many developing countries and the U.S., including some by the U.S. Securities and Exchange Commission.
By utilizing green practices in supply chain management, many organizations such as automakers can decrease the costs related to excess inventory or inefficient operations while also helping the environment by lowering manufacturing emissions.
Green supply chain management can also incorporate:
Technology such as the Internet of Things (IOT), which aggregates data on inventory, energy use, and the shelf life of products
Artificial intelligence, which analyzes data and allows companies to extrapolate insights on lessening waste and carbon emissions
Blockchain, which offers an inside look into each element of product development
Automakers who put green supply chain management techniques in place can drastically reduce their carbon footprint and deliver high-quality vehicles at competitive prices. In addition to improving their economic performance, such automobile manufacturers can help garner consumer trust by showing their commitment to sustainability and corporate social responsibility initiatives.
Automakers and Emissions
Automakers are one of the largest contributors to air pollution and global warming, according to HowStuffWorks due to emissions from their vehicles. Consequently, it's essential that vehicle manufacturers work harder towards reducing their environmental impact. One way that goal can be achieved is through utilizing green supply chain and management practices.
Green supply chain and environmental management will help make sure that suppliers are providing materials in an environmentally responsible way, while also helping companies save money through enhanced resource utilization.
Ultimately, utilizing green supply chain management practices will not only benefit automakers but will also help safeguard our planet for future generations to come.
How Automakers Can Reduce Their Carbon Footprint
In order to lessen the economic and environmental impact of automobiles, according to the World Economic Forum, it is vital that automakers closely attend to several phases of the supply chain including production, use, and product end-of-life. They must also boost fuel efficiency, lower emissions, lengthen vehicle life, and recycle metals.
This approach to supply chain management can reduce emissions for production resources and other activities. It will also provide insights around recalibrating product design and supply base operations so that companies grow closer to carbon neutrality.
Following green supply chain management principles may enable individuals in research and development to delve into disposal and other kinds of operations management of materials. Individuals in procurement can work with suppliers to boost the rates of salvage and recycling. Automakers across the board can adopt new design processes and boost their consumption of reusable materials as they manufacture new vehicles.
The Electric Vehicle Revolution
Building more electric vehicles (EVs) can also be part of the solution to creating a cleaner future environment, according to J.D. Power. Starting with safer manufacturing and reduced waste due to recycling, EVs can help to slow climate change and reduce air pollution. It is estimated that by 2035, the majority of big automakers around the world will only sell EVs.
Green supply chain management can move the automotive industry further along the sustainability path, as it helps to ensure that their operations are more viable and environmentally friendly.
Boosting Revenue and Relationships
Automakers can lessen their environmental impact while also improving their economic results and their customer relationships because of heightened trust in their publicly stated commitment to environmental sustainability. Automakers can also become more competitive by decreasing the costs associated with a traditional supply chain.
The idea of green solutions cannot be simply a matter of organizational reports and multifaceted meetings according to SupplyChainBrain. Specifics for green supply chains and strategies must be put in place to facilitate the success of green supply chain management. They include:
Ethical sourcing – Sustainable materials need to be acquired by suppliers who respect human harvesters and natural resources as well. Ethical sourcing will turn the spotlight on human, animal, and environmental wellness as well as social and economic health.
Green materials – Using green materials minimizes the use of resources, lessens acquisition costs, improves environmental performance, and lowers carbon emissions.
Reverse logistics systems – Using reverse logistics systems helps companies focus on what to do once products are utilized. Reuse, recycling, and other techniques are known as a closed-loop system in reverse logistics. Products can then go to consumers and then go back to the company to be repurposed later.
Just-in-Time – Just-in-time is a technique in supply chain management where products are put in the right place at the right time to mitigate the issue of too much inventory. This strategy controls overspending, reduces the loss of warehouse space, and allows for a more streamlined production management process.
Efficient transportation – Organizations can make greater use of alternative fuel sources, local suppliers, and manufacturers. This strategy will avoid the transportation of goods across long distances, which adds to greenhouse gas emissions from burning fossil fuels.
Green certifications – Green certifications, including those from LEED, Green Globes and Energy Star® assure customers, partners, and suppliers of a company's overall commitment to sustainability. Companies must meet a wide range of criteria that measures their performance of utilizing green practices.
Energy Star is a registered trademark of the Environmental Protection Agency.
LEED is a registered trademark of the U.S. Green Building Council
Integrating Sustainability and Technology Into the Automotive Industry
The automobile industry is facing internal and external pressures that will not dissipate anytime soon. However, this type of industry is not known for its sustainable approach. Its standard assembly-line approach to manufacturing – some which is still currently being used – generates a huge carbon footprint through energy, manpower, metals, toxic chemicals, and plastics.
Once an automaker produces a vehicle, it needs fossil fuels to run and that means more unsafe emissions are released. Leaders in the automotive industry are now realizing that the time has come to transform the way they conduct business.
Essential elements must be addressed through the lens of sustainability. These essential elements include:
Design
Engineering
Manufacturing
Shipping
Vehicle operation and servicing
End-of-use recycling
One example is Volkswagen building an entirely new plant as noted in Bloomberg, just for EV production. Industry leaders at this moment in time must choose the sustainable path if they are to address environmental issues and climate change and create new policies to benefit the environment and their organizations.
Top Four Factors Driving The Automobile Industry to Sustainability
There are four main drivers towards a sustainable approach. They include:
Government decrees such as The European Green Deal and The Paris Agreement
Changing expectations from all sectors including customers, employees, and investors
Environmental protection
Industry megatrends, which include electric vehicles, self-driving cars, connected vehicles and data, and car-sharing services such as Lyft and Uber
Next Steps
Courses Start Monthly
Next Courses Start Oct 2
Register by Sep 29