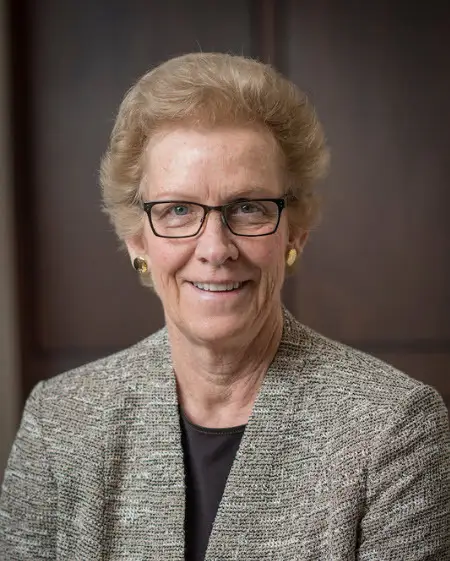 Mary Kim Ward served in program development for the Department of Public Safety and Correctional Services for the State of Maryland. She was invited by Secretary Stephen Moyer to join his team in June of 2015 in support of his anti-corruption initiative.
Prior to this assignment, Colonel Ward served in the Baltimore County Police Department. She worked in several assignments throughout her thirty-three year career. These assignments included numerous precinct locations at various ranks. From 2000 to 2006, Colonel Ward led the agency's Operations Bureau.
Colonel Ward was active in many local and national forums and seminars, including the Program for Senior Executives in State and Local Government at the Kennedy School of Government. Colonel Ward graduated from the FBI National Academy in Quantico, Virginia. In addition, Colonel Ward was a member of numerous organizations focusing on law enforcement and leadership.
Colonel Ward held a Bachelor of Science and a Master of Education degree from Towson State University, Towson, Maryland, and a Master of Applied Behavioral Science from Johns Hopkins University.
In honor of her lifelong dedication to education and public service, APUS established the Mary Kim Ward Resilience and Service Award. The Mary Kim Ward Resilience and Service Award recognizes resilience, patience, and determination, and a student's impact and influence on public service, social justice, and inclusion.
Established in 2020, the Board of Trustees presents the award annually during Commencement weekend to one APUS undergraduate or graduate student in the current graduating class. Each graduating class includes six conferrals: August 1, October 1, December 1, February 1, April 1, and June 1.
A student of the university in the 2024 graduating class, undergraduate or graduate, who demonstrated a dedication to their academic pursuits through maintaining a 3.5 GPA
Demonstrates resilience and determination through obtaining their education despite personal setbacks or challenges
A leader who has made a significant impact on their community, industry, or the world
Work with or for public service or education with an emphasis on supporting mental health needs, or championing inclusion
Nominations may be made by faculty, staff, students, alumni, and those familiar with the nominee's work
Nominees will be notified and asked to provide a narrative of no more than 250 words or video of no more than two minutes
All materials are to be submitted in one complete packet on the award nomination form. Late or incomplete submissions will not be considered.
A completed nomination form
A letter of recommendation from a faculty member. The letter must provide examples of how the student has made excellent contributions to the classroom by engaging with the content and/or leadership among their peers throughout the class. You may want to give your recommendation writer a summary of the award
A reflection on your resilience overcoming personal setbacks or challenges. The reflection may be submitted as a narrative of no more than 250 words or a video of no more than two minutes
Your current professional resume
Nominations are accepted at each conferral throughout the year
The Academic Awards Committee will review all eligible candidates
Top candidates are presented to the University Provost for review
The University President grants final approval
Award recipients will be honored during Commencement weekend, and should we have an in-person celebration, one night accommodations and individual travel expenses to attend Commencement will be paid for by the University
Award recipients receive an engraved plaque
Award recipients are not required to attend Commencement to accept the award
The deadline for the 2024 award nominations is January 26, 2024. For additional information or questions, contact the University Awards Committee.