The President's Award recognizes a graduate, who has set themselves apart from their classmates academically and has made significant contributions to their nation and/or their community. The award recognizes their commitment to service, scholastic achievement, outstanding character, and leadership.
The award is given to one master's student and one bachelor's student from each annual graduating class.
Graduate (bachelor's and master's level) with a 4.00 GPA
Have made a significant contribution to their community and/or nation
Have made a significant contribution to their discipline or professional practice
Demonstrate strong leadership skills both professionally and personally
Graduate with an inspiring story of courage, leadership, dedication, etc.
Graduate of the current graduating class (August 1, 2023 - June 1, 2024) and has submitted a graduation application
All materials should be submitted in one complete application. Late or incomplete submissions will not be considered. Submit the President's Award application form along with the following:
One letter of recommendation from a faculty member or supervisor. The letter should specifically address how applicants meet the requirements for the award. Applicants are encouraged to provide a summary of the award to the recommendation letter writer
An original, inspiring essay of no more than 1,000 words that outlines why the applicant is an exceptional candidate for the award; including concrete examples of how the applicant meets each of the requirements for this award
A current professional resume
Any additional supporting documentation endorsing their application
All materials are to be submitted in one complete application.
The University Awards Committee reviews submissions
Top candidates are submitted to the Office of the President for final review and approval
There may be more than one award winner selected in a calendar year (based on the discretion of the review committee and the President's final approval); however, if no qualified candidates are nominated, the award may not be given
Award recipients will be honored during Commencement weekend, and should we have an in-person celebration, one-night accommodations and individual travel expenses to attend Commencement will be paid for by the University
Award recipients receive a crystal trophy
Award recipients are not required to attend Commencement to accept the award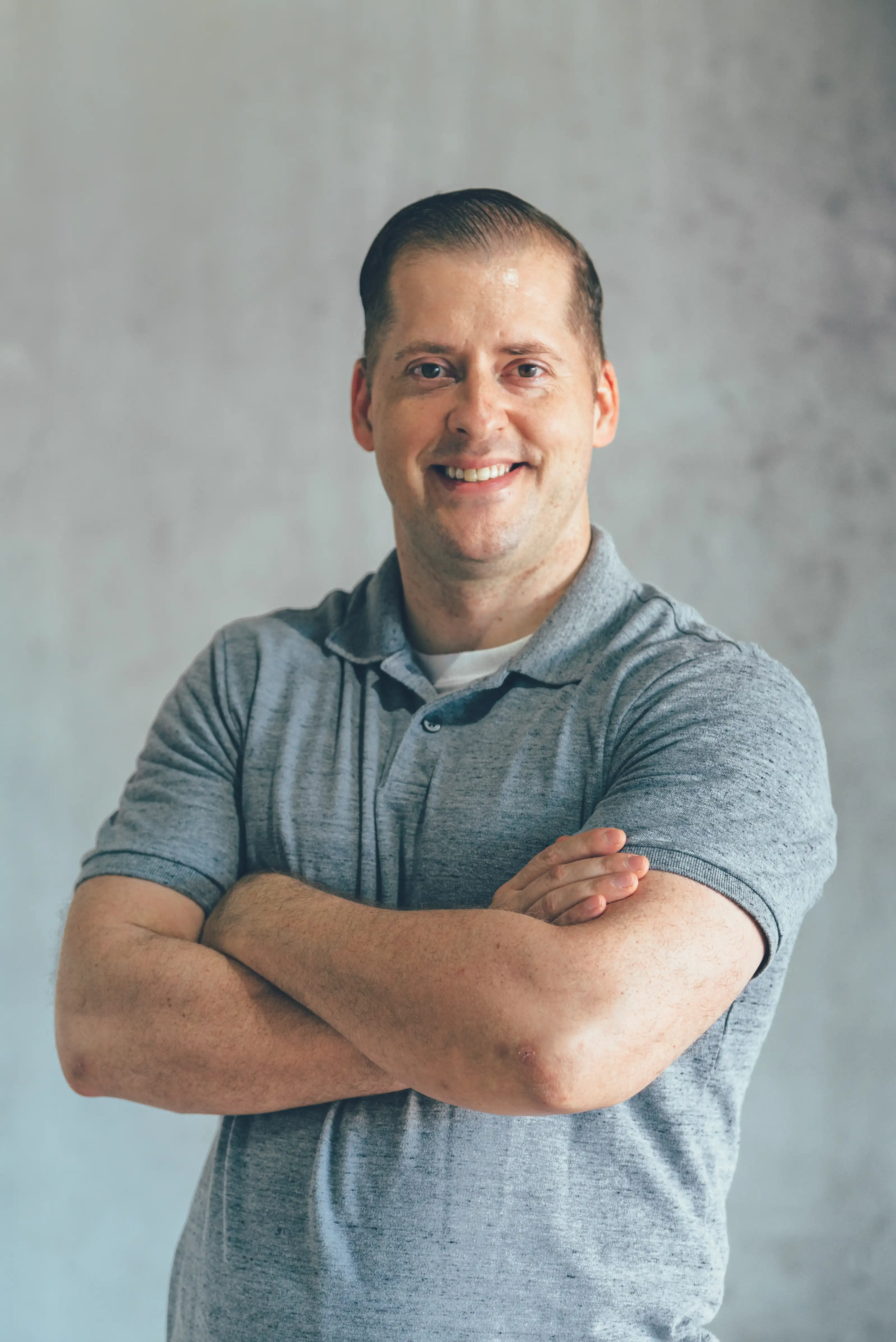 James Hodgman
Graduate Recipient
James is a photojournalist in the U.S. Air Force and has 20 years of service. He has traveled the world to showcase the Air Force's mission and its people. His work has been featured in several media outlets, including Stars and Stripes, CNN, Fox News, Air Force Times and numerous military websites.
James grew up in Troy, New Hampshire, and enlisted in the Air Force in April 2002. He has held different security forces positions, working as an entry controller, patrolman and desk sergeant. Later, he entered the field of public relations as a photojournalist in 2009. James is also a freelance editor and a stand-up comedian, often serving as an emcee for corporate and private events.
He earned a bachelor's degree in General Studies from the University of Nebraska at Omaha and a master's degree in management from AMU. James was recently accepted into a doctoral program in Communication at Liberty University.
Some of his noteworthy accomplishments include serving as an Air Force tactical combat casualty care and resiliency instructor. In 2019, James became a crisis counselor with Crisis Text Line and has spent more than 120 hours counseling people. James is also a LivingWorks Suicide Alertness for Everyone: Tell, Ask, Listen and Keep Safe (SAFETALK) trainer. In September 2021, he taught the first SAFETALK class for the U.S. Space Force at Patrick Space Force Base in Florida. He also founded "Sweat the Stress Away," a fitness club in his community that provides free workouts to help people achieve their fitness goals.
James served as the Team Red, White, and Blue veteran engagement director for the Solano County, California, chapter for three years. He is also the vice president of the Bedford Falls Homeowners Association Board of Directors and the father of two children.
Nicolaus Hucal
Undergraduate Recipient
Nicolaus Hucal received a bachelor's degree in intelligence studies from AMU in June 2022. He has a GPA of 4.0.
Nicolaus was born and raised in Berthoud, Colorado, and enlisted in the United States Air Force in June 2016. His hobbies include backpacking, fitness, and volunteering for the Dyess We Care Team, a local organization dedicated to providing home improvements to local impoverished and elderly citizens in the Abilene area. In 2018, Nicolaus received the Superior Community Service Award from the mayor of Abilene, Texas for his work with this organization.
Nicolaus is an active-duty Staff Sergeant in the United States Air Force and currently teaches the Targeting Analyst Course at the 315th Training Squadron, Goodfellow Air Force Base in Texas. As an instructor, provides intelligence training to new Airmen from Basic Military Training and cross-trains prior-service Airmen.
He is a critical component in developing the world's most combat-ready intelligence professionals for global intelligence, surveillance, and reconnaissance missions. His previous assignments include roles as a Non-Commissioned Officer in Charge of Mission Planning for worldwide B-1B task force missions from Ellsworth Air Force Base in South Dakota and a Target Analyst for B-1B missions flown out of Dyess Air Force Base in Texas.
The deadline for the 2024 award nominations is January 26, 2024. For additional information or questions, contact the University Awards Committee.