The Outstanding Leader Award recognizes a campus leader who has contributed significantly to a student organization or co-curricular program, going above and beyond to engage members, and contribute to the student experience.
Demonstrates well-rounded leadership excellence in the service to the co-curricular programs
Exhibits a strong commitment to university development through impactful initiatives
Must have completed all Campus Leadership program requirements
Must be a student or alumnus in good standing with the University
Nominations may be made by faculty, staff, students, alumni, and those familiar with the nominee's work.
Nominations may be made by faculty, staff, students, alumni, and those familiar with the nominee's leadership experience
Self-nominations accepted
Letters of recommendation, personal essay, and supplemental evidence (work samples, resume, etc.)
Top candidates selected by the Office of Student and Alumni Affairs
Final approval granted by the University President
Award recipients will be honored during Commencement weekend, and should we have an in-person celebration, one-night accommodations and individual travel expenses to attend Commencement will be paid for by the University
Award recipients receive a crystal trophy
Award recipients are not required to attend Commencement to accept the award
Jenna Gushwa
Jenna Gushwa began her academic career at American Military University in 2017. She completed a certificate in paralegal studies in 2019. In April 2022, she earned a bachelor's degree in legal studies and a certificate in real estate management. She has a 4.0 GPA.
Jenna is a chapter officer with the University's chapter of the Phi Alpha Delta law fraternity. She began as the chapter treasurer in 2019 and has been elected as chapter president four times in her She was awarded the 2021 Frank McCown Outstanding Pre-Law Chapter President Award through Phi Alpha Delta International.
Jenna has also had the honor of being a panel speaker for several events, including the Campus Leadership Institute and the Phi Alpha Delta Pre-Law Conference. Jenna is also a member of the Phi Alpha Delta Society of Scholars and the DEIB Taskforce.
Though she still has a large interest in the law, Jenna intends to further her education with a master's degree. She intends to earn a Master of Education in Student Affairs in Higher Education (M.Ed.), so that she can ultimately offer students the same support and empowerment the University's personnel have done for her. Jenna is also the wife of a Marine Corps veteran, a homeschool mom with five children, and a business owner.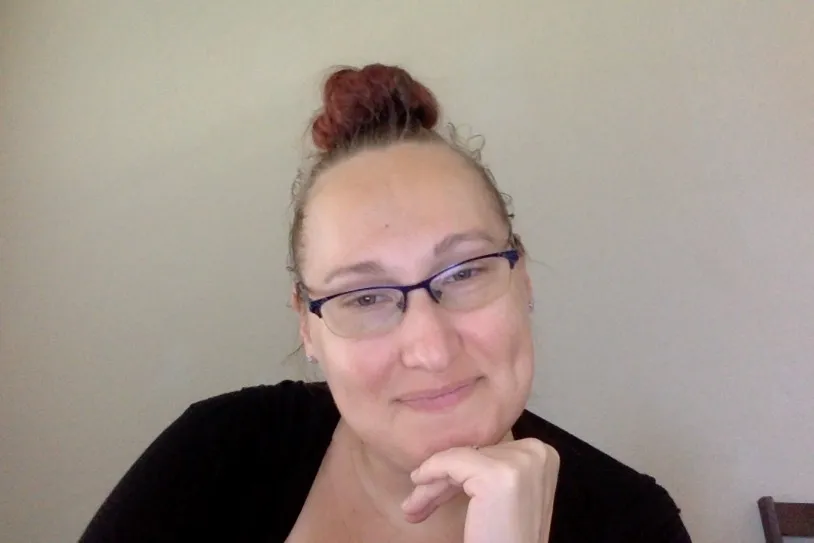 Kathryn Hill
Kathryn Hill is a full-time domestic manager and a part-time doula, interested in incorporating contemporary psychology issues into her practice. Kathryn has an associate degree in Spanish from the Defense Language Institute, a bachelor's degree in human development and family studies from AMU, and a master's degree in psychology from AMU.
Kathryn has served on the leadership board of the R.E.A.D. Book Club for more than five years, most recently as the President. Kathryn is generous with her time and sharing lessons learned as a campus leader with leaders from other organizations. For the last five years, she has coordinated a Lunch and Learn to share best practices and has been invited to speak and present at the 2020 and 2021 Campus Leadership Institute.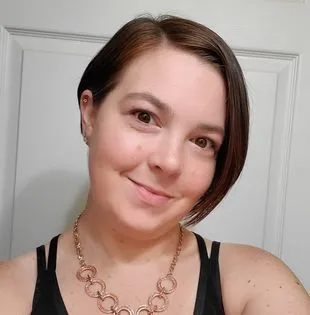 Ashley Johnson
Ashley Johnson began her educational career at APU at the start of the pandemic, seeking to complete her second bachelor's degree in natural science with a concentration in biology. As of April 2022, she has a GPA of 3.74.
Ashley has a bachelor's degree in criminal justice from Southern New Hampshire University and she plans to pursue a career in forensic science. She has been accepted into the University of Florida's master's in forensic medicine program to start this fall.
She has made many connections in the University community as the 2021 secretary for Women in STEM (wSTEM) and the Association for Women in Science (AWIS). Ashley currently serves as the current wSTEM President. This leadership position has grown her confidence and provided her with countless networking connections and a supportive family to push her toward achieving her dreams.
When Ashley is not studying for her current courses, she enjoys reading and working towards her advanced scuba certification. She strongly believes in supporting shark conservation efforts and hopes to participate in shark research dives as a hobby.
The deadline for the 2024 award nominations is January 26, 2024. For additional information or questions, contact the University Awards Committee.