Our faculty awards recognize outstanding experienced and new faculty at the graduate and undergraduate levels who demonstrate teaching excellence, as well as leadership and scholarship in their discipline.
Joined APUS between December 2022 - December 2023
Taught at least four sections
Meets APUS standards for classroom quality and academic excellence
Made an outstanding contribution in their first year (some examples include retention efforts, course design, or research)
Completed nomination form
A copy of the nominee's current CV, to include scholarly publications
Evidence of:

Nominee's interaction with a student (examples: assignments, feedback, discussion responses)
Nominee's classroom innovation, including a before/after analysis of the change
How the nominee has helped a student be successful in a course or has helped retain a student
Nominee's support of the university mission (examples: helping others make connections, supports course development, shows compassion, flexibility or professional support)
Outstanding contribution in their first year (examples: retention, course design, research, etc.)
A narrative or video of the nominee's teaching philosophy. Should be no more than 250 words or two minutes in length
Statement of support from the nominee's Department Chair, Associate Dean, or Dean
Nominations may be made by faculty, staff, students, alumni, and those familiar with the nominee's work

Nominees will be notified and asked to provide a narrative or video of their teaching philosophy. Should be no more than 250 words or two minutes in length
Top candidates in each academic school are presented to the Academic Awards Committee for review
The University Provost grants final approval
The award may, but will not necessarily, be awarded annually to one undergraduate and graduate faculty member per academic school
Open to part-time and full-time faculty members
Award recipients will be honored during Commencement weekend, and should we have an in-person celebration, one-night accommodations and individual travel expenses to attend Commencement will be paid for by the University
Award recipients receive a crystal trophy
Award recipients are not required to travel to Commencement to accept the award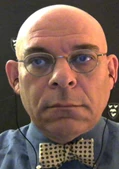 Dr. Osama Morad
School of STEM
Dr. Osama Morad joined the University as a part-time faculty of the University's computer and information technology program in May 2021.
Dr. Morad earned a bachelor's degree in electrical engineering from Cairo University, Egypt. He has also earned master's degrees in biomedical engineering and computer science from the University of Virginia and a third master's degree in instructional systems from the University of Maryland. He also holds a doctoral degree in information technology from George Mason University.
Dr. Morad owns and runs his own technical learning and consulting company. He has over 27 years of experience in software development, computer programming, system analysis and design, databases, big data, and data analytics.
Dr. Morad is active in his community. He is an program evaluator for the Accreditation Board for Engineering and Technology (ABET) accreditation organization. He also sits on the advisory board of a university graduate program in emerging technologies.
In his free time, Osama enjoys swimming, reading and long walks with his wife.
The deadline for the 2024 award nominations is January 26, 2024. For additional information or questions, contact the University Awards Committee.