The environmental science field is interdisciplinary in nature, requiring industry professionals to consider multiple scientific, economic, and societal factors when trying to solve today's complex environmental problems. This guide can serve as a starting point for those interested in learning more about the many career paths available within this exciting field.
Exploring Your Options
Are you curious where a degree in environmental science might lead?
"What Can I Do With This Major?" is an introductory resource that can help you explore the possibilities and various specialty areas of the environmental science field. Use this resource to discover employer types and strategies to plan ahead for your future career.

There are many career paths to explore within the environmental science field! The following options are only a sampling of the varying directions you might consider. Keep in mind the path you choose may require additional education, experience, training, and/or other qualifications beyond obtaining a degree in environmental science.
Examples of relevant job titles include:
Conservationist
Ecologist
Environmental Compliance Inspector
Environmental Educator
Environmental Engineering Technician
Environmental Policy Analyst
Environmental Restoration Planner
Environmental Quality Analyst
Extension Agent
Fish and Game Warden
Fisheries Biologist
Geographic Information Systems (GIS) Specialist
Natural Resources Specialist
Program Analyst
Soil Conservationist
Sustainability Coordinator
Wildlife Biology Assistant
Wastewater Management Specialist
Your ideal career path may or may not appear in the list above. Continue exploring career options until you find a path that aligns with your individual interests, skills, and professional goals. In addition, make it a priority to learn as much as you can about your desired career path. The more you know about your target job, the better you can plan and prepare yourself for success.
The following government-sponsored websites can help you continue your career research:
An environmental scientist is someone who uses their knowledge of the natural sciences to evaluate, protect, and improve environmental conditions. Environmental scientists often focus in one or more specialty areas, such as restoration planning, sustainability, environmental health and safety, or industrial ecology. Many environmental scientists gain entry-level experience working out in the field or in laboratories as research assistants, technicians, and interns.
Listen and learn as one Environmental Scientist describes her daily job functions and what she enjoys most about her work: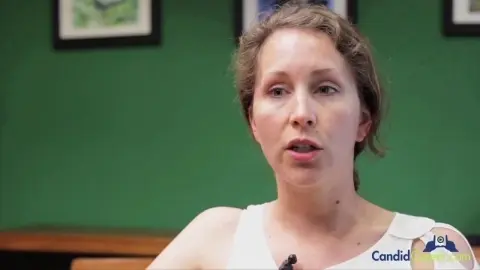 Want to learn more about this career path? Visit the Occupational Outlook Handbook's resource on Environmental Scientists and Specialists.
Are you passionate about the fish and wildlife management aspect of environmental science? Here's a great chance to hear a Fisheries Biologist describe the loves and challenges of his position and learn a few tips on how to get started down a similar career path: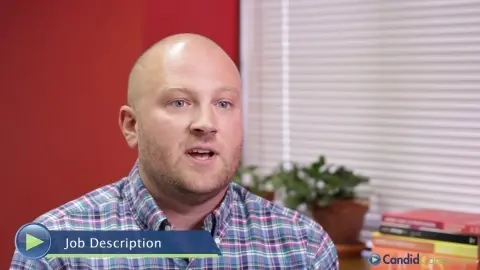 You can explore additional interviews related to environmental science through our unique Candid Career university link.
A great way to learn more about an environmental science career is to conduct an informational interview with someone who works in your desired job role. An informational interview can provide unique insight into the daily functions, responsibilities, joys, and challenges of that individual's position. It can also provide an opportunity to build your professional network and learn more about industry employers and work settings.
Planning for an Environmental Science Career
Employers gravitate toward hiring candidates who possess relevant, real-world experiences that complement their education. If you have limited experience in your target functional area, there are several ways you can gain relevant new skills and experiences. To brainstorm additional ideas, schedule an appointment with your career coach.
Internships:
Internship opportunities can be found at a variety of agencies and organizations across the country. While many opportunities are posted online, others can only be discovered by reaching out to an organization directly.
Below are a few ideas on where you can start your search:
National Park Service (NPS.gov)
Environmental Protection Agency (EPA.gov)
Natural Resources Conservation Service, USDA
State Department of Natural Resources
State/County Cooperative Extension Offices
Local Environmental or Wildlife Conservation Groups
*Please note that while Career Services can help you prepare for the internship application process, the university does not coordinate internships or provide placement services.
Volunteering:
Gain valuable experience and professional connections through volunteer work! Reach out to local conservation groups, parks and nature centers, Master Naturalist or Master Gardener programs, and/or sustainability committees on how to get involved.
Fellowships:
Fellowships can provide invaluable opportunities to gain relevant professional experience. An example of a fellowship program includes the federal Presidential Management Fellows (PMF) program.
National & Community Service Programs:
Consider looking into service-based programs and opportunities through the PeaceCorps or the Corporation for National & Community Service, such as:
Building meaningful connections with employers, recruiters, mentors, and industry professionals can help you learn more about a position or field and aid you during a future job search. Below are a few ideas on how you can begin establishing new professional relationships.
Virtual Career Fairs
Career Services offers industry-specific virtual career fairs throughout the year, providing students and alumni with opportunities to connect with employers and recruiters. View our Virtual Career Fairs page in your ecampus and discover upcoming events.
Past participating VCF employers have included*:
Centers for Disease Control and Prevention (CDC)
Federal Emergency Management Agency (FEMA)
U.S. Environmental Protection Agency (EPA)
*Please note that past employer participation does not guarantee future employer VCF participation. Please visit our ecampus Virtual Careers Fair page for upcoming event information.
Mentoring Program
Receive coaching, motivation, and guidance from a university mentor. Visit the university's mentoring page to learn more.
Professional Organizations
Joining a professional organization offers a variety of career and professional development benefits, including the opportunity to network at conferences and other events. There are several professional organizations within the environmental science field, so be sure to explore all your options to find the best fit for you. Examples of relevant organizations include:
The Wildlife Society (TWS)
Air and Waste Management Association (AWMA)
Association for Environmental Studies and Sciences (AESS)
National Association of Environmental Professionals (NAEP)
Association for Environmental Health and Science Foundation (AEHS)
LinkedIn
Build your network, connect with employers, and join LinkedIn groups to engage in professional discussions. Examples of LinkedIn groups include: