By Dr. Harry Cooper, Jr. | 10/21/2022
---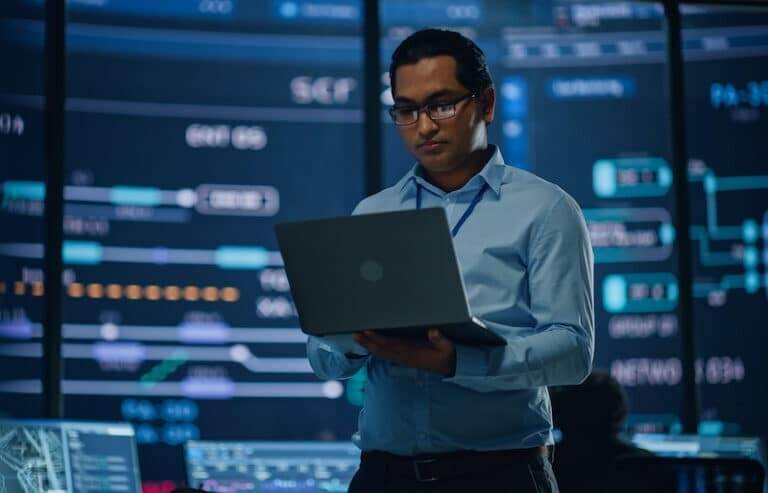 The cybersecurity field continues to change rapidly. Over the past year, the University's cybersecurity faculty have made significant updates to the curriculum to not only enhance the major's core classes, but also to give students more options for concentrations. As a result, the University has added two new concentrations to the cybersecurity program, which contain eight brand-new courses.
Critical Infrastructure Concentration
The first new concentration is Critical Infrastructure. This concentration starts with a course from Homeland Security called "Critical Infrastructure Protection." In this class, students take a deep dive into the relationships among critical infrastructures, varying threats to infrastructure, and different ways to ensure continuity of operations.
Once students complete that class, they proceed to the four brand-new courses that make up the more technical aspects of working in critical infrastructure. However, students interested in this concentration should know that these courses are more rigorous than some of the other technology courses, including "Industrial Control Systems (ICS)" and "Supervisory Control and Data Acquisition (SCADA)," a mixture of older and present-day mechanical systems.
These new courses include various technologies such as Programmable Logic Controllers (PLC) and Ladder Logic, as well as the other processes and equipment used in various sectors such as wastewater treatment plants. In addition, students will be given the opportunity to earn certificates from the Federal Emergency Management Agency (FEMA – courses IS-860.c, IS-913.a and IS-915) and the Cybersecurity and Infrastructure Security Agency (CISA – courses 100W and 210W-11) in various areas, including:
Critical infrastructure protection
Researching and designing critical infrastructure
Learning the use of electricity in the functioning of PLCs via labs in the Arduino platform
At the end of this concentration, students will be able to discuss PLCs, SCADA, ICS and other technologies. They will also be able to discuss various federal laws, standards, rules and other issues involving the critical infrastructure sector.
Privacy and Surveillance Concentration
The second new cybersecurity concentration is Privacy and Surveillance, which provides students with a multifaceted approach that addresses commonly used tools and methods of surveillance, as well as privacy considerations. In this concentration, students will be exposed to:
The different forms of intentional and unintentional surveillance
The risk of using various forms of hardware and software
Legal and ethical considerations surrounding the impact surveillance has on privacy rights
The inherent biases in surveillance algorithms
This concentration starts with a course called "Cyberlaw and Privacy in a Digital Age." It offers students the chance to take a deep dive into myriad laws at all levels of government that guide how law is handled in the cyber realm and whether individuals truly have a right to privacy. After that course, students can then proceed into four brand-new courses that make up a more in-depth analysis of surveillance in multiple mediums, including:
Internet of Things (IoT) surveillance
Networking surveillance
Bias in surveillance
Surveillance legislation and policy
Finally, the cybersecurity faculty are in the midst of a significant change to our textbook adoption process. This year alone, cybersecurity faculty have reviewed and adopted 10 brand-new textbook editions across our courses, with a batch of at least five or more being scheduled for next year. Regularly incorporating new textbooks means the University's curriculum and cybersecurity programs have the most updated information in a field that is always changing.
Cybersecurity professionals must be prepared to work in a fast-paced field that is responsible for protecting many different types of infrastructures and organizations. By updating the curriculum of our cybersecurity programs to meet the present and future challenges of this field, we strive to give our students the knowledge they'll need.
---
About the Author
Dr. Harry Cooper, Jr., is a faculty member in the cybersecurity program. He holds a B.A. in political science from the University of Pittsburgh; a M.S. in cybersecurity, forensics, and intelligence from Utica College; and a D.Sc. in cybersecurity from Capitol Technology University.
Next Steps
Courses Start Monthly
Next Courses Start Dec 4
Register by Dec 1