Dr. Yvette Aguiar
Full-Time Associate Professor, Security and Global Studies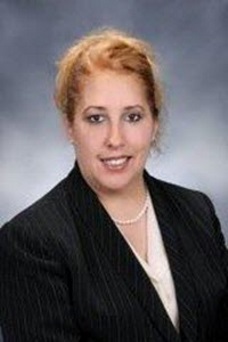 Education
Ph.D. in Homeland Security

Northcentral University
M.P.A. in Public Administration

John Jay College of Criminal Justice
B.S. in Criminal Justice

John Jay College of Criminal Justice
Research Interests
cybersecurity and risk management
Positions Held
2020 - Present
Long Island Pine Barrens
Commissioner
2020 - Present
Riverhead Town
Supervisor and Police Commissioner
2009 - Present
Hampton Investigations Services
President
2009 - 2016
Technical Career Institute
Deputy Chair and Professor
Intellectual Contributions
Conklin My Crime Kit-On-line
Yvette Aguiar
February 2013
Pearson Publications
Presentations
Riverhead State of the Town
Riverhead State of the Town
February 8, 2021
Media Contributions
Riverhead Town Proud of its Past
Dan's Newspaper
December 14, 2020
Newspaper
Certifications and Licensure
Real Estate Sales License
Coach Real Estate Associates Inc.
Awards & Honors
October 28, 2021
Long Island's Top 50 Women in Business
Long Island Business News
Recognizing the most influential women in Long Island
Link: T50W21 _Honorees_sign.indd (libn.com)
July 28, 2021
2021 Dan's Paper Power List of the East End.1
Dan's News Paper
Recognizing the most influential movers and shakers of the North and South Folks and their continued commitment, impact and influence on the East End.

Link: Dan's Papers PowerList of the East End - Schneps Media
June 16, 2021
2020 University Strategic Initiative – Catalyst – Learning Management System Migration
APUS
During 2020, the earner of this badge made significant contributions to the migration of courses to a new online classroom to improve user experience, promote student-to-student and faculty-to-student interaction, enable a robust mobile classroom, and further differentiate APUS as a leader in online learning.
February 27, 2020
Long Island Press Powerlist
Identified as one of the 100 most powerful regional people.
February 4, 2020
Annual Long Island 2020 Power List
The Long Island Press
2020 Long Island Press Power List as a Policy Shaper.

Link 17th Annual Long Island Press Power List Announced
November 29, 2018
Bill Gilkes, USMC
Thanks Troops
Support and contribution to the Thanks Troops org.
November 29, 2018
Douglas M. Smith, Assemblyman
NYS Assembly
November 29, 2018
Frances V. Brechter
Invaluable contributions to public service.
November 29, 2018
John M. Kennedy, Comproller
Suffolk County
For volunteer efforts
November 29, 2018
Judith A. Pascale, Suffolk County Cler
Distinguished achievement
November 29, 2018
Leslie Kennedy, Legislator
12th Legislative District
Dedication to the American vlues and recognized community service to the county.
November 29, 2018
Thomas D. Croci, Senator
Volunteer Honoree
November 29, 2018
Zeldin Lee, Congressman
United States Assembly
Congressional recognition for invaluable service to the community.