Leadership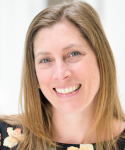 Dr. Elizabeth Johnson
Provost
Prior to joining APUS, Dr. Johnson was the Provost at Post University in Waterbury, CT, applying her passion for the design and delivery of high-quality, career-focused education offered to Post's 1,000 main campus students and 20,000 online students. Elizabeth led the Academic Affairs strategy in Post's five schools and within the student support services. In her 6 years as Provost, she implemented 8 new academic programs, earned two programmatic accreditations, and added two new Schools (American Sentinel College of Nursing and Health Sciences and School for Continuing Education). Elizabeth prioritizes academic integrity, workforce readiness, and DEI values in every Academic Affairs initiative. Prior to being named Post's Provost in 2016, Elizabeth was an Assistant Professor of Environmental Science, Director of Science Programs, Dean for the School of Art & Sciences, and Assistant Provost.
Before joining Post University, Elizabeth worked as an Environmental Scientist with a small environmental consulting firm in MA and as a Soil Conservationist for the Natural Resource Conservation Service. During this time, she also taught as an adjunct faculty member at University of Massachusetts Amherst. Elizabeth has editorial experience as an Associate Editor for the Communication in Soil Science and Plant Analysis Journal and a Textbook Editor for Wiley & Sons Publishing.
Outside of work, Elizabeth serves as a Site Team Evaluator for the New England Commission on Higher Education, a Founding Independent Board Trustee for the Knowles Johnson Institute, a Council Member for the State of Connecticut Open Education Resources Coordinating Council, and a Trustee for the Connecticut Community Foundation. She was awarded the Hartford Business Journal's Forty Under 40 Award (2015) and Women In Business Award (2021), an International Stevie Award for Female Executive of the Year (2021), and the New Haven Biz's Women In Business Award (2022). The two latter of these awards were given to Elizabeth for her work in creating a sense of belonging and connection in Academic Affairs and across Post University during the pandemic.
Elizabeth graduated from Lehigh University with a BS in Earth and Environmental Science. She earned her MS and PhD in Plant and Soil Science from the University of Massachusetts, Amherst. Her dissertation work focused on the sorption behavior of phenanthrene in decomposing plant cuticular material. She is a member of the Phi Beta Kappa Honor Society and the Sigma Xi Science Research Honor Society.
---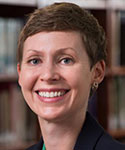 Dr. Jennifer Douglas
Dean, Graduate Studies and Research
Dr. Jennifer Douglas joined APUS in 2015 as an associate dean in the School of Graduate Studies, and was promoted to dean of the school in August of 2017. She has been instrumental in the creation of the school's first doctoral level programs, and has created new academic support resources for graduate students to advance persistence and retention efforts at the graduate level.
Dr. Douglas has served in graduate education leadership roles since 2009 at West Virginia University, where she expanded opportunities for student success, such as professional development programming, curricular innovation, and faculty development. She engages in the national conversation and literature around graduate education, and she seeks new ways to keep APUS at the forefront for high quality, affordable education for adult learners. Dr. Douglas earned her Ph.D. in English from the University of Rochester and continues to pursue scholarship opportunities around 20th century drama.
---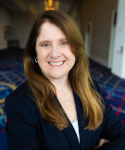 Dr. Leslie Filippelli-DiManna
Interim Dean, Dr. Wallace E. Boston School of Business
Dr. Leslie P. Filippelli-DiManna has been in higher education for the past 15 years. Before joining APUS, she was an Associate Dean, School of Business, Arts & Sciences, Director of Business Programs, and Associate Professor at American International College (AIC). Dr. Filippelli-DiManna's experience includes providing operational leadership, academic oversight to the business division, and compliance with IACBE accreditation standards. She redesigned the MBA Program at AIC and created the Master of Science in Global Operations at APUS. As an Associate Professor she taught various communication and management courses as well as created a Study in Portugal service learning program.
Before entering higher education, Leslie spent 15 years in fundraising with her last position being President of the VNA Foundation. There, she was responsible for the administration of the Foundation, developed and collaborated with the Foundation's Board of Trustees, cultivated and secured major donors, prepared government and private foundation grants, as well as designed, coordinated, and administered special events.
Dr. Filippelli-DiManna has a Doctor of Business Administration (DBA) in Leadership from Walden University, Certificate of Advanced Graduate Studies (CAGS) in Health Care Administration, an MBA in Management from Bryant University, and a Bachelor of Arts in Communications/PR from Rhode Island College. Her publications and research interests are focused on conflict in the workplace, service learning, leadership, and the effects of sexual harassment in higher education.
---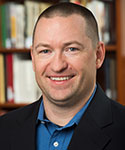 Dr. Brian Freeland
Dean, School of Health Sciences
Dr. Brian Freeland was recently named dean for the School of Health Sciences after 7 years as the university's program director of the Sports and Health Sciences and Sports Management programs. With more than 16 years in coaching, athletic training, exercise science and wellness, and sports management, Dr. Freeland was well suited to develop the university's new B.S. in Sports Management along with 4 new concentrations for the B.S. and M.S. degrees in Sports and Health Sciences. Dr. Freeland also cultivated educational partnerships with the National Academy of Sports Medicine (NASM), American Sport Education Program (ASEP), and the National Interscholastic Athletic Administrators Association (NIAAA).
Dr. Freeland has presented at a variety of academic conferences on the topics of: The Development of an Online Tool Think Tank; Harnessing the Power of Alumni in Leading a Sport Management Program; Innovative Sport Marketing Strategies for Globalized Communication; International Aspects of Positions in Sport Management; and, Creative Ways to Attract and Engage Online Learners. In 2006, he was voted the Valley District Coach of the Year for leading Rockbridge High School to their first winning season in the history of the school. Dr. Freeland completed his Ed.D. in Sports Leadership and Management from Northcentral University, M.S. in Sports Management at the United States Sports Academy, and B.S. in Health and Physical Education at Radford University.
---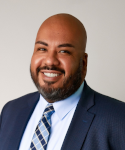 Anthony Garibay
Dean, School of Arts, Humanities & Education
Interim Dean, School of Security & Global Studies
Dr. Anthony R. Garibay is an accomplished Pre-K-12 and Higher Education professional with over 23 years of experience as an instructor and leader in student and academic affairs. Anthony started his career in Pre-K-12 education and leadership where he held positions as an instructional and school leader in underserved schools on the South and West sides of Chicago. In higher education, he has held positions as Financial Aid Director, Dean of Enrollment Management and Student Services and Dean of Academic and Student Affairs, where he also served as the Chief Accrediting Officer.
Dr. Garibay is a student-centered leader, capable of implementing initiatives to encourage student development and success. As an academic leader, he is dedicated to providing high-quality educational opportunities to students, support to and collaboration with faculty, and fostering a culture of continuous improvement. As a strategic planner, he has managed divisional budgets, personnel, and initiatives to consistently meet key performance indicators in support of institutional missions. Anthony is a forward-looking, data-driven, visionary leader with great entrepreneurial, strategic and analytic skills committed to diversity, equity, and inclusion.
Dr. Garibay has a certificate in Higher Education Teaching from Harvard University, a doctorate in Educational Leadership in Higher Education from DePaul University, a Master's degree in Educational Leadership from DePaul University and a Bachelor's degree in Theology from Loyola University Chicago. He is currently pursuing a certificate in Instructional Design at Arizona State University.
Most recently, Dr. Garibay served as the Dean of Students at Academy of Math and Science – Camelback in Phoenix, Arizona. He worked collaboratively with the school community to promote and implement Positive Behavior Intervention and Supports (PBIS) as well as reimagine disciplinary processes and procedures that promote equity, inclusion, reconciliation and restorative justice practices. Anthony also currently serves as an online instructor at DePaul University where he teaches Administration and Supervision courses at the Master and Doctoral levels as well as guides students in their internships in Pre-K – 12 and Higher Education leadership.
---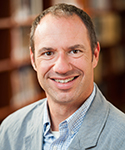 Dr. Daniel (Danny) Welsch
Dean, School of Science, Technology, Engineering & Math
Dr. Danny Welsch has been serving the students of American Public University System since 2007 as a part-time faculty member, full-time faculty member, program director, associate dean, and interim dean for the School of STEM. Dr. Welsch is an environmental scientist with an emphasis in hydrology and biogeochemistry. Previously, Dr. Welsch served as the Director of Research for the Cannan Valley Institute, and as Assistant Professor at Frostburg State University. Dr. Welsch studies the flux of water, carbon, and energy between terrestrial and atmospheric systems, and more recently, has worked to develop and enhance the laboratory experience for online higher education.
Dr. Welsch received his B.S. degree from Frostburg State University, a M.S. from the State University of New York College of Environmental Science and Forestry, and his Ph.D. from the University of Virginia.